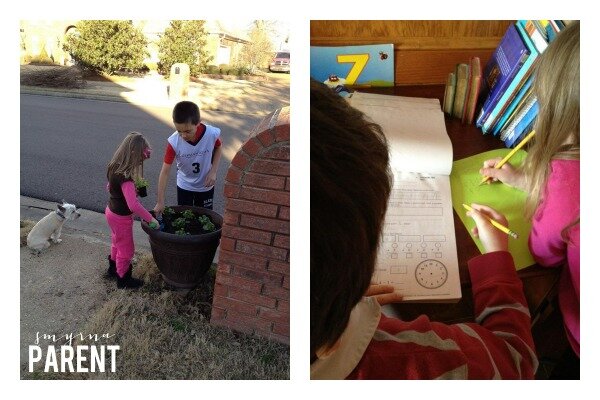 Developing a teaching spirit in your child can empower them to feel that they always have something to offer others.
Some of my greatest memories are of someone teaching me something. Perhaps it's the attention that person was paying me, or the feeling of accomplishment that accompanied the experience. Whatever it was, some of those moments are defining points in my life. Having those experiences might be why I enjoy teaching my own children. It is also why I try to focus on developing the teaching spirit within them. Any parent or grandparent can cultivate this teaching spirit, if they simply seize the opportunity!
So what does it mean for your child to have a teaching spirit? Having a teaching spirit means that you have been taught certain skills, you are able to teach those skills to others, and you see the value in the process. During the process, you also fine-tune other character traits such as patience, encouragement, critical thinking, and curiosity. I believe that each person has the ability to teach others; who better to teach something than someone who loves what they are trying to teach? Be it how to paint a picture, how to do algebra, or how to make a certain building out of Legos. (How do they handle those itty bitty pieces??)
So how does one cultivate a teaching spirit in a child? Most of us know how to vacuum, draw a house, tie our shoes, and bake cookies. But does your child? The first step in developing a teaching spirit in your child is by teaching them some new skills! A good place to start is with chores. Each parent has their own amount of time in the day that they have with their child. And if you are rushed for time, it might seem difficult to take some of that time and spend it on the mundane, like chores. But children thrive when they have a sense of responsibility, and the family unit is the best place for them to pitch in. Having chores, or even just picking up after themselves, also helps keep kids from having a sense of entitlement; this teaching can begin at a very young age. Other things to teach your child can stem from your own experiences or interests; if you sew, teach them how to sew. If you remember your parent bowling with you, teach them that. After you take the opportunity to teach your child things, have them teach them back to you or their siblings. This is great practice for them and builds their confidence. Soon, they will look for ways to teach others on their own!
Ask them to teach you or their siblings things they already know. When your daughter is setting out her tea party, ask her to show you how to set it up too. When your son is building his latest creation, ask him to show you how he decides on which piece to use. When they are all playing Minecraft, ask them to show you how to play. (my kids LOVE to teach me Minecraft strategy LOL) When your son is writing a blog post in HTML, ask him to explain what it all means. They get a big kick out of showing mommy and daddy how to do something! It's easy to fall into a rut where we parents are the only ones doing the teaching, but it doesn't have to be that way. If you have multiple children, have the older ones teach the younger ones; they can help them with their homework, listen to their presentations, etc. It will help you by not being spread so thin in the evenings, and help build a closer relationship amongst siblings.
What are the benefits of our kids having a teaching spirit? There are loads of benefits! From their confidence soaring at the prospect that they taught their little sister how to spell the word "bat", to them really understanding how to make a cake because they had to explain it to dad, to one day them becoming a teacher by profession. Having our kids take time to slow down and explain something to someone, to be part of an experience where someone learned something new, and to know that they always have something to offer others through teaching, the benefits are truly priceless and immeasurable. I look forward to hearing what you teach your children, and in turn what they might teach to others. Be purposeful in sharing your knowledge with your child; one day that experience with you might be one of the main memories that stick. And you will see those children that you taught, being taught by others also, and then teaching to others themselves!
Our other education-related posts for the month include:
Next week: A review of some of the alternative-philosophy education styles (Montessori, Reggio, Waldorf)
The following two tabs change content below. A New Orleans girl turned Georgia peach and stay at home mom to 2 daughters. Before taking the leap into full time mothering, I worked at at an Atlanta-based advertising agency. I have lived in Smyrna for almost 10 years and am still not sure how I managed to find a job more chaotic and unpredictable than advertising.