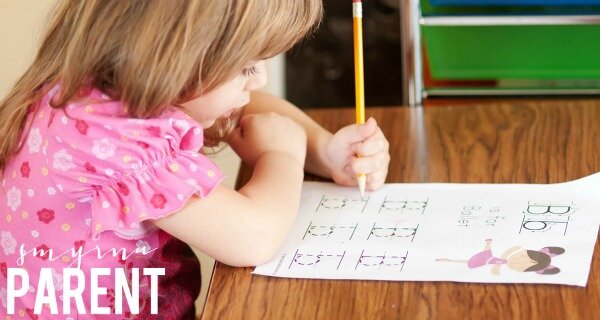 It hardly seems possible, but if you have children from baby to preschool age, it's time to decide if you'll be enrolling them in a formal program this fall. PMOs and preschools. Church-based or secular. Traditional or alternative learning. The choices can be pretty overwhelming considering we're still talking about children of an age where watching ants marching is their higher education. To help you out, we've started a list of the PMO and preschools in our area, divided by church-based and secular schools, and then by location. This will be a growing and evolving list which will soon live in our "Resources" section for easy, year-round reference. If we've missed your favorite school, please email info@SmyrnaParent.com.
Church Based Preschools & PMOs
Smyrna
Bethany United Methodist Church PMO
760 Hurt Rd., Smyrna
770-436-2675 x22
Religious Affiliation: Methodist
Program Director: Mary Jane Higman
PMO only
Cumberland United Methodist Church PMO & 3 Year Preschool
2375 Paces Ferry Rd., Smyrna
770-436-7514
Religious Affiliation: Methodist
Program Director: Sarah Lyons
PMO only
First Baptist Smyrna Preschool
1275 Church Street, Smyrna
770-435-3549
Religious Affiliation: Baptist
Program Director: Cindi White
St. Benedict's Episcopal Day School
2160 Cooper Lake Rd., Smyrna
678-279-4300 x4312
Religious Affiliation: Episcopalian
Director of Admissions: Anne Shamanski
St. Thomas the Apostle Preschool
4300 King Springs Rd., Smyrna
770-432-5296 x125
Religious Affiliation: Catholic
Program Director: Monica Signoret
Smyrna First United Methodist Preschool & PMO
1315 Concord Road SE, Smyrna
770-438-1950
Religious Affiliation: Methodist
Program Director: Patricia Bishop
Vinings First Baptist Golden Start Preschool
4182 South Cobb Dr., Smyrna
770-803-5151
Religious Affiliation: Baptist
(West) Marietta
First Baptist Church Marietta Preschool
148 Church Street, Marietta
770-424-8797
Religious Affiliation: Baptist
First Presbyterian Church of Marietta Preschool & PMO
189 Church St., Marietta
770-427-2166
Religious Affiliation: Presbyterian
Program Director: Anna Gray Hart
Offers "drop in" style PMO
Marietta First United Methodist Church Preschool & PMO
56 Whitlock Ave., Marietta
770-429-7800
Religious Affiliation: Methodist
Program Director: Nancy Tatnall
Offers "drop in" style PMO
Mableton
Covered Bridge Church "Sprouts" Preschool & PMO
225 Fontaine Road, Mableton
(770) 739-9960
Religious Affiliation: Baptist
Preschool Director: Rhonda Marbut
First Baptist Church of Mableton Preschool & PMO
5385 Church Street, Mableton
770-948-2473
Religious Affiliation: Baptist
Program Director: Becky Ridgway
Secular Preschools
Smyrna
Buckhead Preparatory School
300 Village Green Circle, Smyrna
404-846-2622
Founder: Tammy Wingate
Covered Bridge Montessori School
3941 Covered Bridge Place, Smyrna
770-434-3181
Primrose School of Smyrna West
661 Church Road, Smyrna
678-217-4455
Director: Kristina Cade
Smyrna Montessori School
3757 King Springs Road, Smyrna
404-530-9081
Vinings Academy – 2 Locations
4425 South Cobb Dr., Smyrna – Half day preschool
10176 Concord Rd., Smyrna – Full day program with extended day options
770-805-0068
Vinings Creative Learning Center
767 Concord Road, Smyrna
770-435-3050
(West) Marietta
Riverstone Montessori Academy
455 Casteel Road, Marietta
770-422-9194
The Walker School
700 Cobb Parkway North, Marietta
770-427-2689
West Cobb Prep Academy
270 Windy Hill Rd SE, Marietta
770-435-5720
Mableton
Kids R Kids of Mableton
20 Veterans Memorial Hwy, Mableton
678-213-2184
The SAE School
6688 Mableton Parkway, Mableton
678-239-320o
Head of School: Jimmy Arispe
Our other education-related posts for the month include: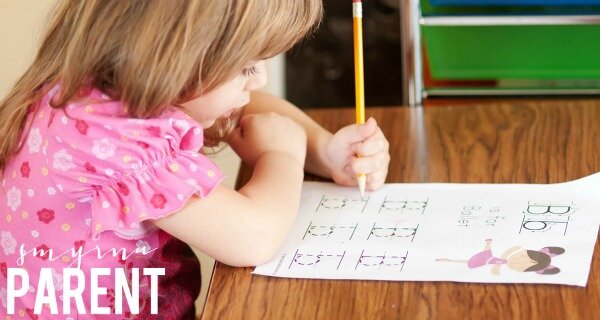 The following two tabs change content below. A New Orleans girl turned Georgia peach and stay at home mom to 2 daughters. Before taking the leap into full time mothering, I worked at at an Atlanta-based advertising agency. I have lived in Smyrna for almost 10 years and am still not sure how I managed to find a job more chaotic and unpredictable than advertising.