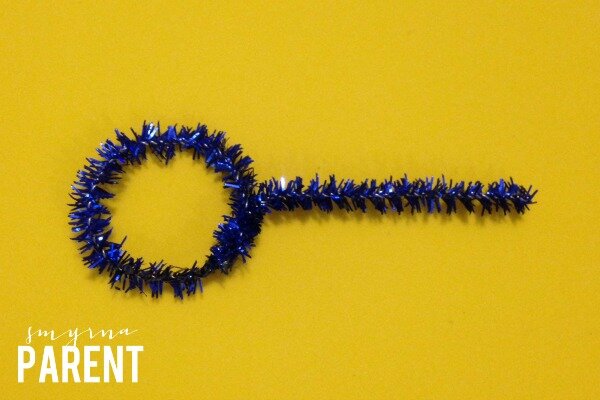 I love handmade ornaments. I would cover my whole Christmas tree in pipe cleaner candy canes and popsicle stick snowflakes if I could! Nothing is quite as sweet as child's handmade decoration. Here's an ornament you can make this holiday season. This craft is best suited for elementary aged children because of the scissor and glue work. Enjoy!
Supplies:
2 sheets of kids craft foam in different colors (found in the children's aisle in craft stores)
Child's photo
Glue
Scissors
1 Pipe cleaner
6″ piece of thin ribbon
Using the template provided here, trace the shapes onto the craft foam (the easiest way to do this is by cutting out the shapes, laying them onto the craft foam, and tracing around them with a pen). Trace the large heart and small circle on one color of foam (this will be the body of the angel). Trace the two smaller hearts onto the other color of craft foam (these will be the wings). Cut out the foam shapes and set aside.

Trace the small circle onto your child's photo. Make sure the circle is covering your child's face, as this will become the face of the angel. (Note: a photo printed on cardstock or regular printer paper works well.)
Make the angel's body by gluing the large heart and small circle together as shown in the photo below.

Next, attach the angel's wings by gluing the small hearts onto the body as shown in the photo below.

Set aside to dry completely.
Take 1/2 of a pipe cleaner (about 5″) and form a small circle at one end with a twist. This is your angel's halo and should be about the size of a quarter.

Using glue, sandwich the halo's stem between your photo and the circular foam piece. This part is a little tricky and it may be helpful to gently crease your photo down the middle to make room for the pipe cleaner. If your photo or pipe cleaner does not cooperate for whatever reason, skip this step. Your ornament will be just as cute without a halo!

Once everything is fully dry, take a 6″ piece of ribbon and form a loop. Glue the loop to the back of your angel as shown in the photo below. Let dry and then hang on your tree!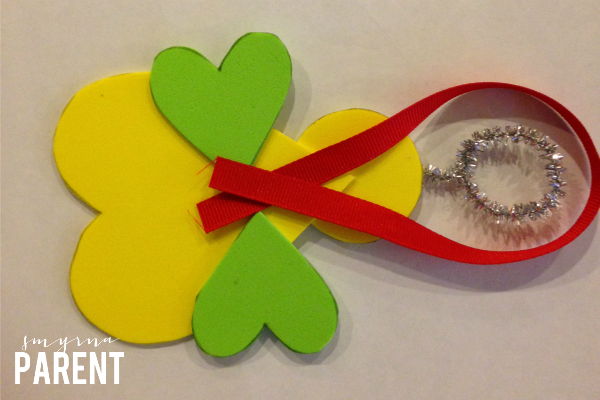 Feel free to decorate with glitter, stickers, markers, or more glitter!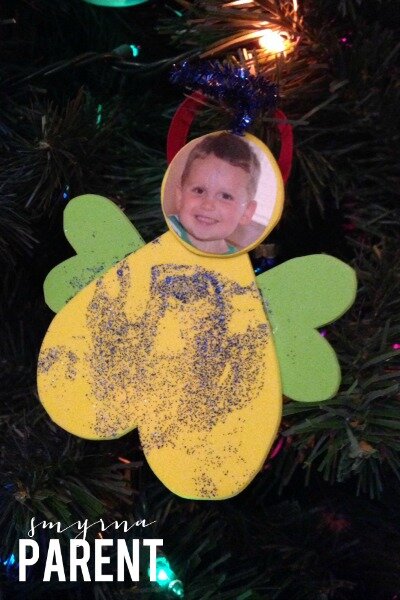 Latest posts by Jenn P
(see all)
The following two tabs change content below. A New Orleans girl turned Georgia peach and stay at home mom to 2 daughters. Before taking the leap into full time mothering, I worked at at an Atlanta-based advertising agency. I have lived in Smyrna for almost 10 years and am still not sure how I managed to find a job more chaotic and unpredictable than advertising.