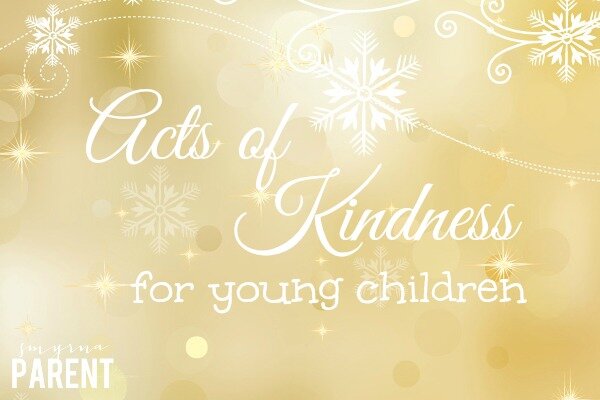 This week we've been making an effort to talk with our older daughter about things we are thankful for. So far, I have gathered that she is thankful for leaves (especially red ones), grass, gloves, firetrucks, dogs, and Dum-Dums from the doctor. It's a start.
I was thinking about ways to carry this gratitude through the Christmas season and am considering a twist on the Advent calendar where acts of kindness are used to mark the days leading up to Christmas instead of the traditional candy or trinket. Now, it'll be a miracle if we make it through all, or even most of these items, but if we even do a few I think it can make an impact.
Many of the acts on this list are free and most can be done with very young children. If there is a lower limit on age, it is noted.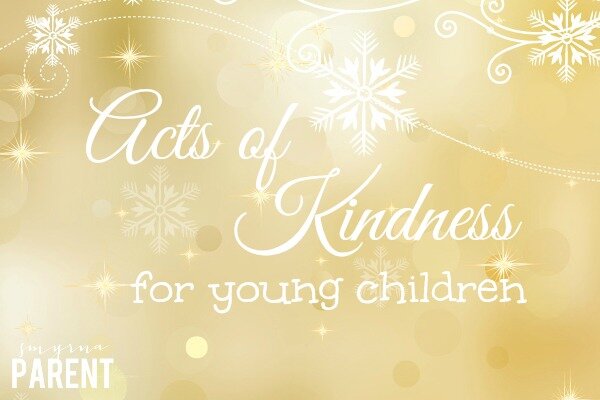 1. Deliver a hand written, child decorated thank you card to your local police or fire station.
2. Pick up trash at your favorite park or on your street.
3. Bake cookies for a neighbor.
4. Collect old toys and donate them to a local charity. Foster Care Support is a great charity which accepts "previously loved" toys. They are not in Cobb County, but they do serve families in this area.
5. Volunteer your time. This list has many local charities who are looking for volunteers for holiday specific events. Of course, they also need help year-round, so make note of what speaks to your family.
6. Collect those outgrown coats and donate them.
7. Rake leaves for a neighbor or sweep their driveway.
8. Be a friend / reach out. Is there a new family in the neighborhood? A new child in your preschooler's class? Have you been meaning to invite them over for a playdate? Now is the time to do it!
9. Send a surprise care package to someone who needs one.
10. When volunteering at your church this holiday, select activities that allow you to involve your children.
11. Make holiday cards for seniors in assisted living facilities.
12. Call, Facetime, or Skype with someone you don't talk to enough.
13. Spend a day really focusing on manners. Not necessarily the "Yes, ma'am" or "No, sir" kind, but the ones that create a meaningful connection. Eye contact, sincerely inquiring about someone's day, letting someone go first, return a strangers cart at the grocery, etc.
14. Make a special breakfast for Mommy or Daddy.
15. Give some hot chocolate to your mailman.
16. Clean up a younger sibling's room.
17. Petsit or dog walk for free.
18. Do a chore or run an errand for a sick, pregnant, or elderly neighbor.
19. Let your child select something from the bakery to give to the check-out person.
20. Write a letter to a soldier.
21. Make and distribute blessing bags. Fill gallon zip lock bags with small waters, non perishable snacks like crackers, granola bars or trailmix, and toiletries from the dollar store. Distribute them to the homeless that you encounter during your holiday errands.
22. Make DIY bird feeders. (Our animal friends need love too!)
23. Pick a board book that your child has outgrown and mail it to a family with a new baby or younger child.
24. For a child who earns their own money, help them research charities that resonate with his or her interest and discuss a small donation.
What can you add to this list?
The following two tabs change content below. A New Orleans girl turned Georgia peach and stay at home mom to 2 daughters. Before taking the leap into full time mothering, I worked at at an Atlanta-based advertising agency. I have lived in Smyrna for almost 10 years and am still not sure how I managed to find a job more chaotic and unpredictable than advertising.