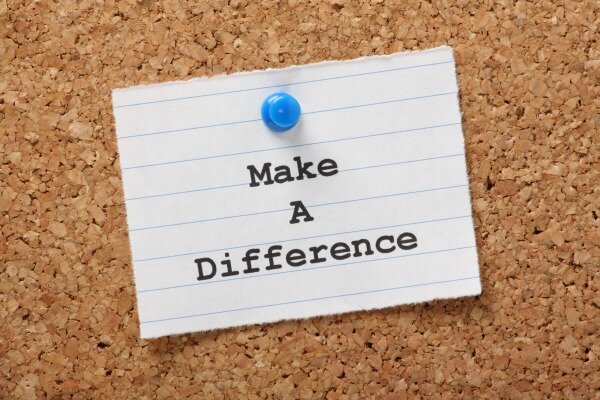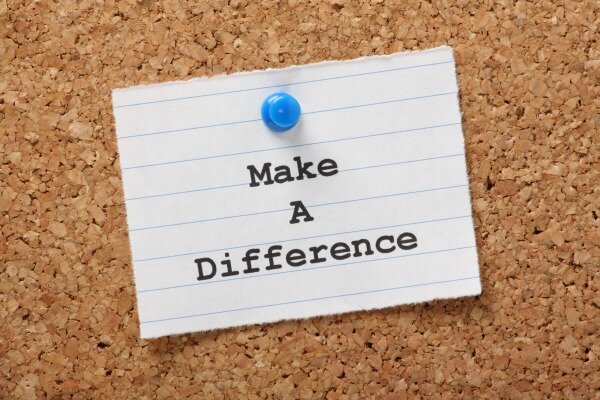 Whether it be giving your time, talent or treasures, there are many ways to get involved this holiday season. There are many national and local non-profits serving children, adults, animals, and the environment right here in Cobb County. While these groups need our support year-round, there are some special needs at this time of year due to the weather and holidays. If you've been wondering how to encourage a philanthropic spirit in your child, why not start locally?
Shop with a Hero
A 10 year tradition from the Smyrna Fire Department and the Smyrna Public Safety Foundation is back this year. Local children are paired with a uniformed member of the fire or police department to spend a morning at Wal-Mart shopping for necessities and gifts for them and their families. The program has expanded to 60 children this year, and now includes a holiday meal for the families. This years' event is on December 11, but donations are taken year-round to help our local children.
MUST Ministries
MUST provides food, clothing, shelter, and hope for those in need, with several locations throughout Cobb County. Whether you feel moved to donate clothes, non-perishable foods, toiletries or your time, there are many opportunities to get involved with MUST. You can find a list of their most urgent needs, as well as a volunteer application, on their website. Email volunteer@mustministries.org for a list of the current volunteer needs – especially Christmas efforts.
In addition, this season-specific MUST programs deserve special mention:
MUST Ministries Toy Shop
The Toy Shop is accepting donations of new toys, blankets, underwear, hats, scarves, and gloves, and are seeking volunteers to assemble stockings and baby boxes. They also need Secret Santa items.
Hands on Atlanta
Hands On Atlanta helps individuals, families, corporate and community groups strengthen Greater Atlanta through service at more than 400 nonprofit organizations and schools. They know that children who volunteer with their families are more likely to continue that service as an adult – and that's the reason they offer Family Service Saturdays, specifically for families with children ages 5-12. Check out the opportunities on their site and choose one that resonates with your child!
Children's Healthcare of Atlanta Holiday Gift Drive
Each child in the hospital will receive a visit from Santa and a personalized bag of gifts on Christmas morning. Donations are now being collected to fill Santa's workshop. The greatest need is for gifts for teens and newborns. The deadline is December 18.
Kennesaw Mountain Trail Club
Combine volunteering, the great outdoors and a healthy dose of history, by volunteering for the Kennesaw Mountain Trail Club's Trail Work Days. This is a standing event that occurs on the 2nd Saturday of each month and is perfect for the full family.
Cobb County Public Library System
Yes, the library! They have volunteer opportunities available for teens aged 15 and up. If you have a favorite book at home that can't be found in the library system (or there are only a few copies, always out on loan) a book donation is a perfect way for your child to see his or her gift in action.
7 Bridges to Recovery
7 Bridges to Recovery is a Smyrna-based organization that reaches out to the lost and broken of Atlanta and beyond. In addition to feeding the homeless of Atlanta, 7 Bridges also has has a home for 105 women and children and a program for 25 men that have all been rescued from the streets. They are always looking for donations and accept them 7 days a week. A list can be found on their website under "Donate".
The Center for Children and Young Adults
Based in Marietta, and serving multiple counties throughout the Atlanta metro area and surrounding counties, The Center for Children & Young Adults provides a home for youth who have been abused, neglected, and/or abandoned by their caregivers. You can find a list of their most urgent needs here but they also have some specific needs for Christmas.
Foster Cares
Foster Care Support is a 501c3 non-profit organization with the mission to enrich the lives of Georgia's foster children and help acquire and retain foster parents. They serve a vital and growing need throughout the state of Georgia by providing FREE clothing, infant equipment and developmental toys directly to thousands of foster children in foster care. They also serve grandparents raising grandchildren and relatives caring for relative's children for a limited time. Check here for this list of most urgently needed items, broken out by infants, boys, girls, teens, etc. They are also extremely low on toys right now, so if you will be getting rid of toys before the Christmas season, consider donating those that are in excellent used condition to Foster Cares.
Any Assisted Living & Long Term Care Home
While this isn't a specific charity, or non-profit, the residents of these homes love visits from the little ones. While other volunteer opportunities have age limits, you can start this with your toddler. Get a group together, call the home and schedule a visit.
Cobb County Senior Services
If you want to aid the senior members of our community, check out this page with information for a variety of events and outreach, including Meals on Wheels, home visits, grocery shopping, simple home repairs, instructing classes, leading activities at the different Centers and much more.
Simple Needs GA
Simple Needs GA (SNGA) started with one person's mission to meet the simple needs of people experiencing homelessness in Cobb County. These acts of kindness might seem small, but they can make a huge difference in the life of a person in need. They also help low-income families with children through the Simple Household Needs program, which provides them with care packages full of laundry detergent, toilet paper and other household necessities not covered by food stamps.
Children's Restoration Network
Children's Restoration Network is a non-profit agency which has been serving homeless children and mothers in Atlanta, Georgia since 1993. CRN conducts programs and special events to provide a broad range of positive experiences for over 4,000 children across more than 130 shelters and group homes in 20 counties each year, including many in the Cobb County area. They are looking for donations and volunteers for their 12 Days of Caring.
Hope for Christmas
Hope for Christmas provides toys & food for Christmas to over 10,000 people in NW Atlanta. Families enjoy to a Christmas party where kids see Santa, enjoy fun activities, & visit the Secret Santa Shop. All of this will be in a fun & safe environment to celebrate Christmas.
Of course, there is also Cobb Moms Helping Cobb which is a grassroots effort to support families who are on waiting lists for some of the other opportunities listed above, or who are facing an emergency situation.
And finally, there are also local businesses, small and large, who are collecting for various charities. REV Coffee is collecting blankets and coats and Swim Revolution is collecting for the Cobb County Foster Adoptive Parent Association, for example.
If you have a favorite local charity, let us know!
If you're finding this post after the holiday season, please note that nearly all of these charities need donations and volunteers year-round. I've tried to link to their donations page rather than their holiday-specific page, so check there for current needs.
The following two tabs change content below. A New Orleans girl turned Georgia peach and stay at home mom to 2 daughters. Before taking the leap into full time mothering, I worked at at an Atlanta-based advertising agency. I have lived in Smyrna for almost 10 years and am still not sure how I managed to find a job more chaotic and unpredictable than advertising.