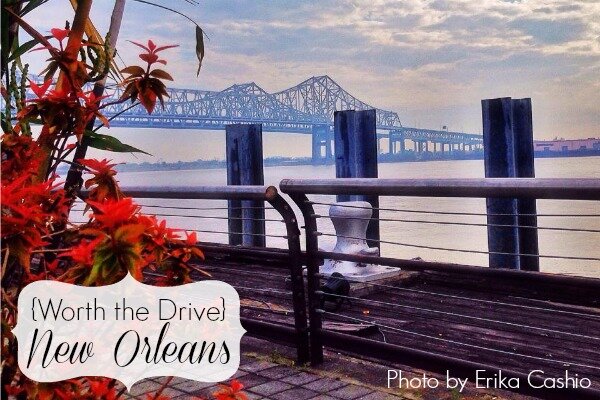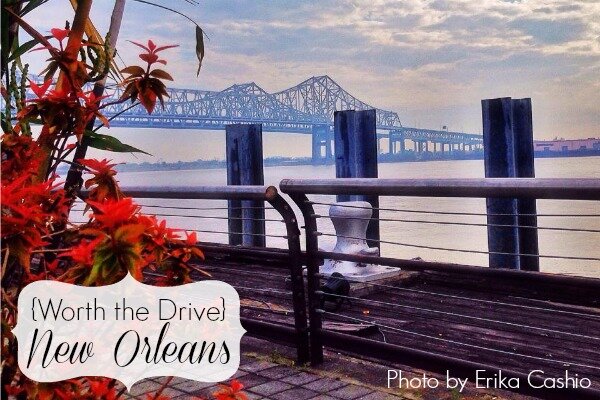 When you think about New Orleans does it mostly involve Mardi Gras, spring break, and Pat O's Hurricanes? If so, you are probably not considering New Orleans when planning a family-friendly vacation. But guess what? New Orleans has a lot to offer beyond Bourbon Street for families and children of all ages. To help you rethink New Orleans, I've rounded up some of the best family friendly fun:
1. Audubon Zoo & Audubon Park: The Audubon Zoo is actually larger (in acreage and animals) than Zoo Atlanta and is consistently ranked as one of the nation's best zoos. There's also a splash pad for cooling off during New Orleans infamously hot summer (and spring, and fall). It's ideally located in the Uptown area which places you right next to Magazine Street shopping, relaxing (or running around) under the majestic oaks in neighboring Audubon Park, and hopping a streetcar for more fun.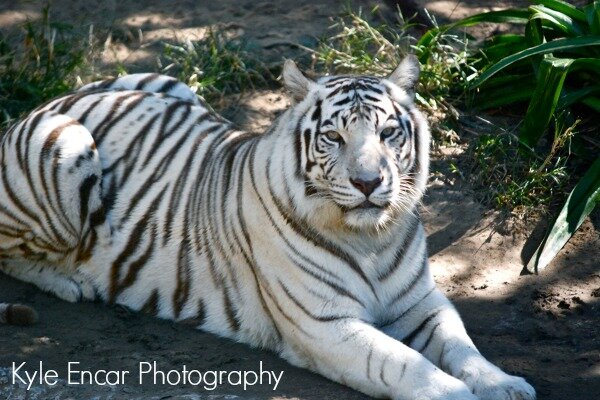 2. Audubon Aquarium of the Americas (including IMAX): An excellent option for a rainy day or afternoon. There's always the IMAX option as well. And it's right on the river so you can enjoy views of the Mighty Mississippi before or after your Aquarium visit.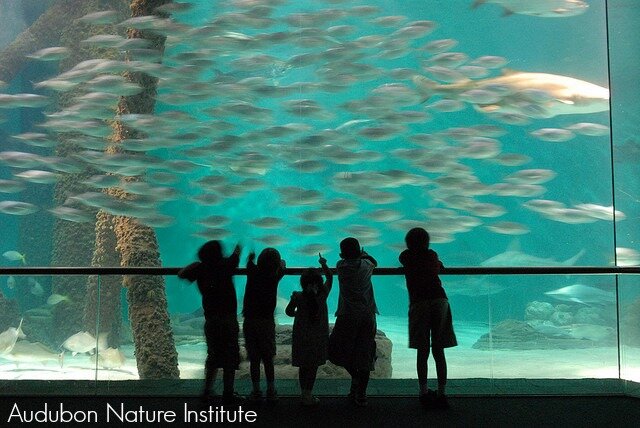 3. Audubon Butterfly Garden & Insectarium: The last of the Audubon Institute properties. If your little one likes bugs or butterflies, this is THE place to go. If you're interested in hitting up all 3 Audubon properties, or some combination, there are "Audubon Experience" packages available.
4. The Louisiana Children's Museum: The whole family will enjoy a trip to the Children's Museum which features multiple levels of fun and activities for a very wide range of ages. There's even a "first adventures" area, where toddlers under 3 years old can safely explore in an enclosed area. It's located in the Warehouse District and there are several great restaurants within walking distance so you can get some of the food that New Orleans is famous for and then go back for more fun.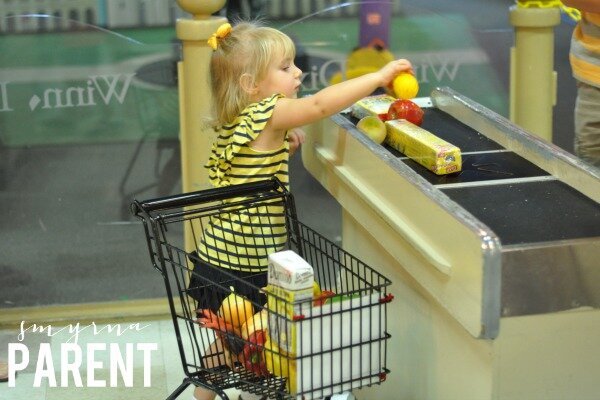 5. New Orleans City Park: You can spend a day in City Park and still probably not see everything. There is the New Orleans Museum of Art and Sculpture Garden, Botanical Gardens, The Carousel Gardens Amusement Park, and Storyland (a park featuring scenes from 24 classic fairytales with plenty of opportunities to jump, climb, slide, and more). Hours vary and the amusement park is seasonal, so please check the website before planning your trip.
6. Street Car Rides: There is nothing more classic than riding up and down St. Charles in one of New Orlean's famous street cars and it's as fun for the kids as it is for the adults.
7. Walking along the river and cruising on the Steamboat Natchez: Take a 2 hour jazz cruise with lunch buffet up and down the Mississippi River on an authentic steamboat. Children 6 and under ride free with the purchase of an adult ticket, but there are additional charges for the buffet. If you don't want to commit to the full cruise, spend some time walking along the river and watching the ferries, steamboats, and barges go by.
8. Magazine Boutiques: Ok, this one is more for mom, but after going to the zoo and picnicking in the park, treat yourself to a drive or stroll on Magazine Street; there are some great boutiques for all members of the family. And, as you'd expect from New Orleans, plenty of spots for food, desserts, coffee and drinks.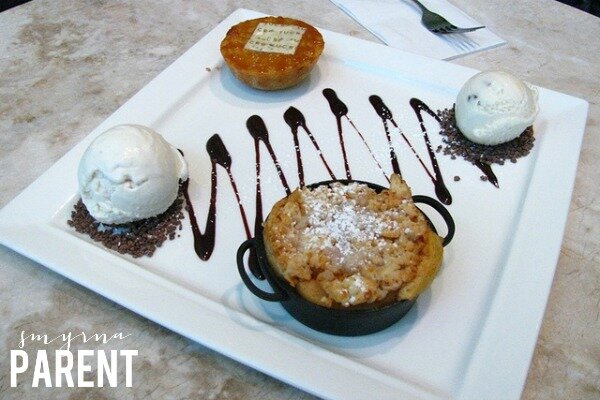 9. The French Quarter & French Market: Yes, the French Quarter! Give it a try before happy hour and enjoy what the French Quarter has to offer during daylight hours. Great food, entertaining street performers, live music and shopping. Just don't fall for the guy who bets you that he can tell you "where you got your shoes." (The answer is always, "On your feet"). The cobblestone streets that give the quarter so much personality make this a tough spot for strollers, so this is ideal for families with children old enough to walk around themselves, or who can be worn in a carrier. The French Market: 6 blocks of shopping for anything from fruit & veggies to inexpensive tchotchkes to nice artwork. And while you're there, you have to stop at Cafe Du Monde for beignets with milk for the kids and coffee for the parents.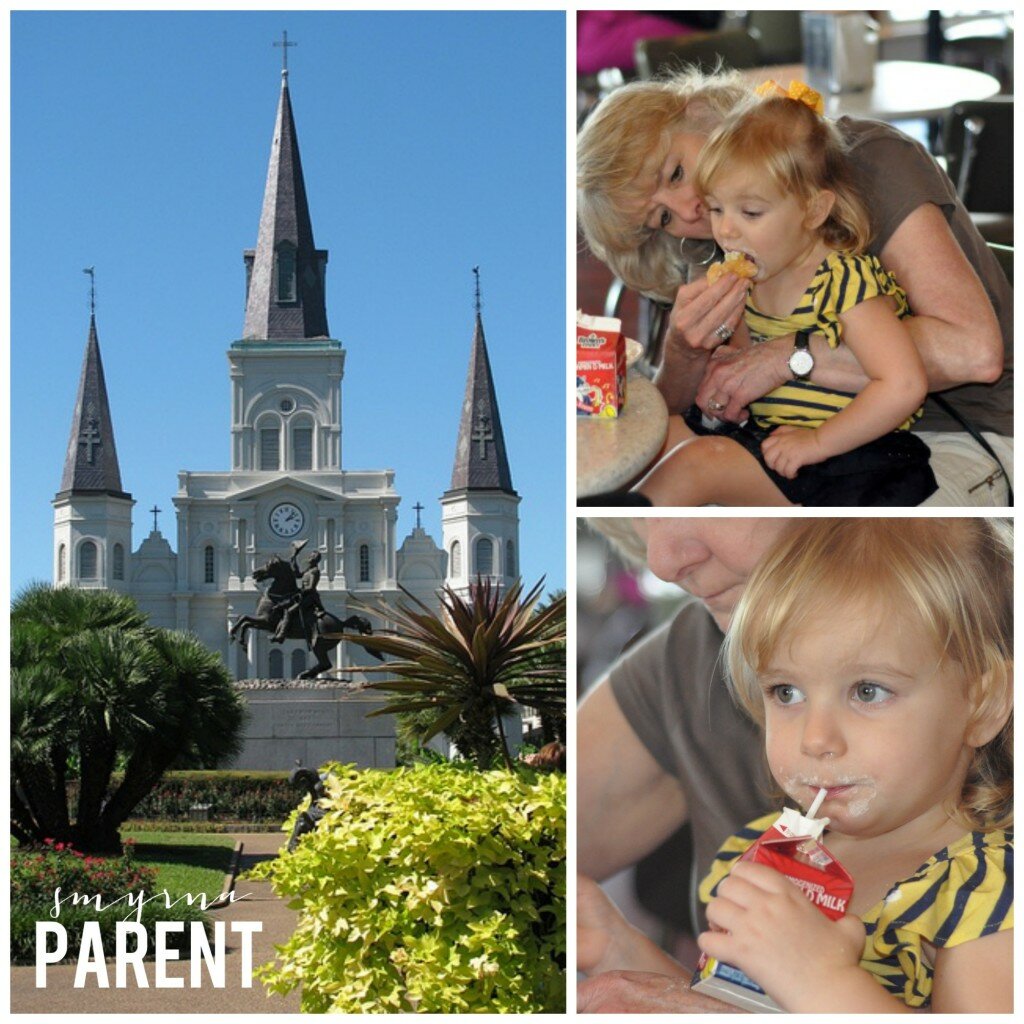 10. Mardi Gras World: Take a ferry across the river and visit the warehouses where the floats are built. Group tours start every half hour.
Thinking about a trip to New Orleans? The Audubon Nature Institute has given us 4 tickets good for the Zoo, Aquarium, or Insectarium to giveaway to 1 Smyrna Parent reader! Enter below.
a Rafflecopter giveaway
The following two tabs change content below. A New Orleans girl turned Georgia peach and stay at home mom to 2 daughters. Before taking the leap into full time mothering, I worked at at an Atlanta-based advertising agency. I have lived in Smyrna for almost 10 years and am still not sure how I managed to find a job more chaotic and unpredictable than advertising.