Friday
Please note that the City of Smyrna (including the library), City of Marietta and the Cobb County Public Libraries will be closed to observe Good Friday.
Easter Bunny at Town Center at Cobb. 10am-9pm. Friday and Saturday are your last chance for pictures with the Easter Bunny!
Saturday
Special Events
Home Depot Kids' Workshop. 9am – 12pm. All Home Depot locations. This month's activity: Chalkboard Planter Stand. These workshops are designed for children 5 – 12. In addition to their craft, they will receive a free apron, pin and certificate while supplies last. All materials available on a first come, first serve basis.
Easter Bunny at Town Center at Cobb. 10am-9pm. Friday and Saturday are your last chance for pictures with the Easter Bunny!
"Back to Your Roots" Farm Fair. 10am – 3pm. Chattahoochee Nature Center. Enjoy the first days of spring as they celebrate Earth Month while playing in the dirt! Learn about the farm-to-table movement and meet farm animals from Farmer Sue's The Art Barn, listen to live Bluegrass music, explore the Unity Garden to see beautiful vegetable plants growing, learn how to make natural dyes for your eggs or crafts, shop at eco-friendly vendors, enjoy the spring Native Plant Sale featuring vegetables, shrubs, trees, outdoor games and face painting.
Mt. Bethel United Methodist Church Egg Hunt. 9am – 10:30am. Mt. Bethel UMC, Marietta. You'll want to bring an Easter basket, camera, and friends to the egg hunt that will include an Easter Bunny, petting zoo, and crafts! Please donate one dozen empty plastic eggs and one bag of pre-wrapped candy (no chocolate) for each child participating. Drop the eggs and candy in the basket across from the book store by March 30. You can get more information here.
Northeast Cobb Community Egg Drop. 10am – 3pm. Sprayberry High School, Marietta. The 6th Annual Northeast Cobb Community Egg Drop, presented by Piedmont Church and Superior Plumbing, will be April 4 and have more than 90,000 eggs and pieces of candy spread out and dropped from a helicopter at the football fields at Sprayberry High School, 2525 Sandy Plains Road in Marietta. Of course there will also be face painting, pictures with the Easter Bunny and a Kid Zone full of inflatables. Admission is free and there is free parking at the high school. More information can be found here.
Smith Gilbert Gardens 1st Annual Easter Egg Hunt. 10am – 2pm. 2382 Pine Mountain Road, Kennesaw. Enjoy this inaugural egg hunt held and then take a walk through the 16 acres of gardens. $10 special event pricing. Please preregister online.
Eastside Baptist Church Egg Drop. (REGISTRATION REQUIRED). 10:30am – 1pm. 2450 Lower Roswell Rd., Marietta. Come watch a helicopter drop eggs stuffed with prizes! In total, there will be 35,000 eggs available for hunting. There will also be food trucks, games, inflatables, face painting and more. Arrive at 10:30 to get bracelets by age group and find when/where your child will be hunting.
Easter in the Park with Smyrna First United Methodist. 11am – 1pm, Cobb Park, Smyrna. Over 10,000 eggs will be divided by age group. Please arrive on time because the eggs disappear quickly! Free hot dog lunch, real egg toss and more fun to follow, plus children can enjoy the playground at Cobb Park. Rain location is the fellowship hall of Smyrna First United Methodist.
Hurt Road Baptist Community Egg Hunt. 1:30, 17 Hurt Road, Smyrna. Babies through 5th Grade.
The Regulars
Marietta Farmers Market. 10am – 1pm, year round. Marietta Square.
Michaels Kids' Club. 10am, 10:30, 11, 11:30. All Michaels locations. Drop in and create a craft (themes vary by week). $2 for 30 minutes + supplies. Recommended age: 3+. This week's theme is not listed. Please call your local Michael's to confirm this event this holiday weekend.
Drop-In Art Classes at Vinings School of Art. Time varies, see below. $15/hour, all supplies included.
Toddler/Pre-K: 10am – 11am
Younger Child (5-7): 11am – noon
Older Child (6 – 10): 10am – 11am
Older Child (7 – 12): 11am – noon
Barnes & Noble Storytime. 11am. Cumberland location. Book: Not listed
Jitterbug Performing Arts Drop-Ins. 1125 Concord Rd.
Flux Class (Age: potty trained – 9 years). Theme: Fairy Tales
* Also – last chance to register for Spring Break camp!*
Read to Raven at Switzer Library. 11:30. Raven is a Caring Paws dog. She comes with her handler to listen to children read aloud to her. The children each have a 15 minute time slot & should be able to read on their own. A great opportunity for kids to gain confidence in their reading ability. Reservations are required!
Family Storytime at Smyrna Public Library. Closed this weekend for Easter.
Sunday: Happy Easter!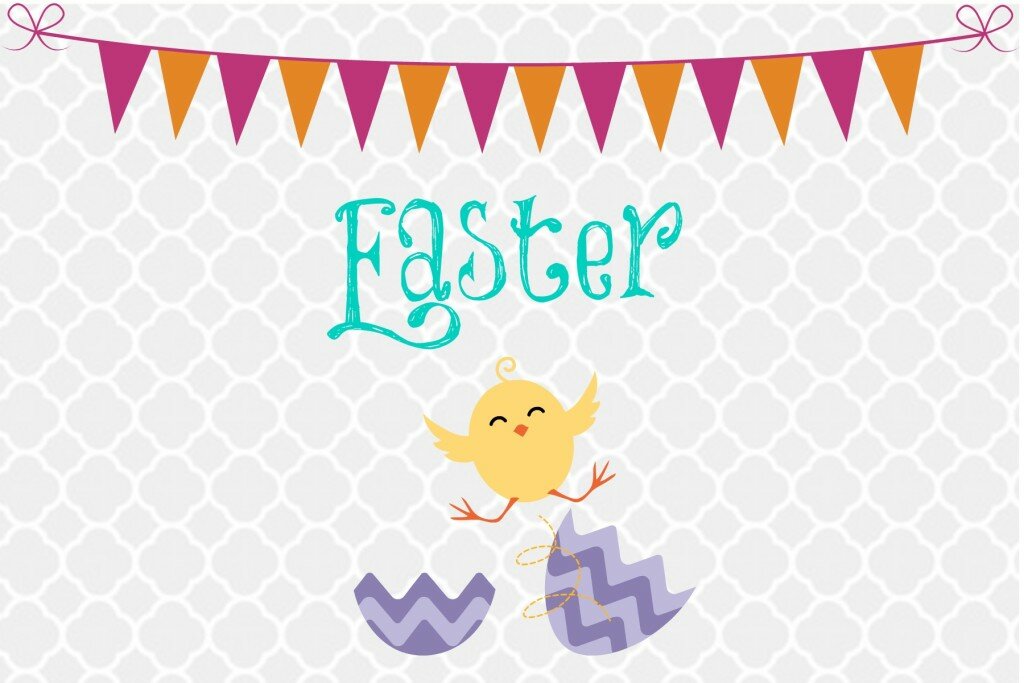 The following two tabs change content below. A New Orleans girl turned Georgia peach and stay at home mom to 2 daughters. Before taking the leap into full time mothering, I worked at at an Atlanta-based advertising agency. I have lived in Smyrna for almost 10 years and am still not sure how I managed to find a job more chaotic and unpredictable than advertising.