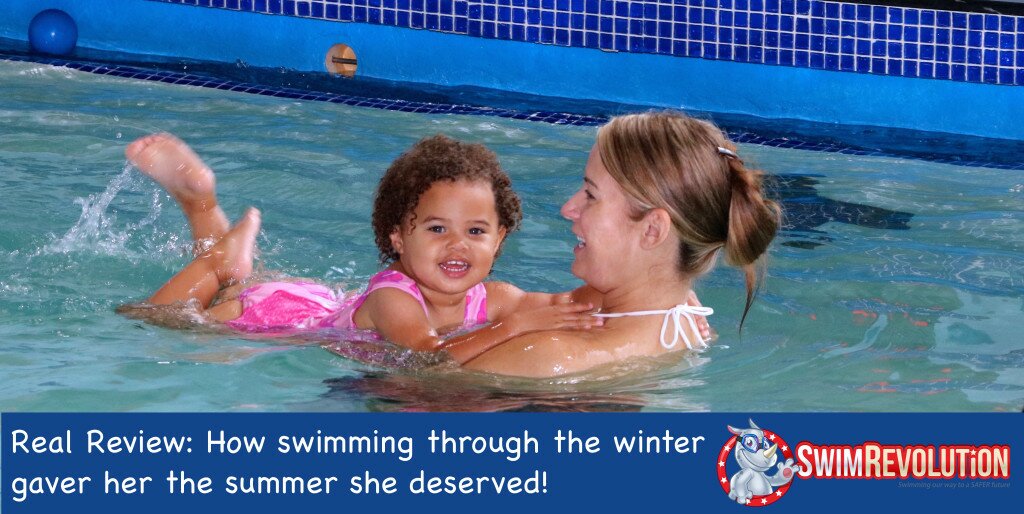 I think by now many of you have heard of the incredible team at Swim Revolution. But I know some parents still have concerns about their children being too young, too afraid, or who simply feel that swimming belongs in the summer.
Here's an awesome personal review to remind us why this is actually the perfect time for swim lessons so we (and our kids) can enjoy the water a lot more this summer. (And scroll down to the bottom for a special promotion for Smyrna Parent readers!)
"My son, now 3.5, started taking lessons at The Swim Revolution right at age 3. The summer before he was so afraid of the water that he wouldn't go near it. I was terrified he would fall in by accident and I would have my hands tied with my older daughter. After just 2 months of swim class, my son's fear completely subsided and he started to develop a real love for the water. By the end of this past summer he was able to swim completely independently! I cannot even explain the level of ease and confidence I had going to the pool with my kids this past summer. Before The Swim Revolution, I was terrified to be at the pool with my kids. Now I know my son would be able to save himself and stay afloat in case of an emergency. We chose to continue his lessons once summer ended because we didn't want him to regress in his swimming skills and he seems to love it so much! I cannot wait for this coming summer when both my 4 and 6 year olds will be swimming on their own at the pool and beach! Thank you Swim Revolution!"

– Andrea (Smyrna Mom & Current TSR Family Member)
A quick note from the owners:
Little beginner swimmers need an average of 4-6 months of swim lessons before they're swimming floatation free. Once they're doing that, the risk of drowning drops by up to 88%.
What if you could have a summer like Andrea? Spend a little time this winter and experience the summer you deserve. 25 minutes, once a week is all it takes! If you have questions, would like to tour their facility and meet the team, or are ready to sign up, you can contact them here:
Website: www.theswimrevolution.com
Email: Team@theswimrevolution.com,
Phone: (404) 354-1180
Lessons are held in Vinings in the Overlook III Building
2859 Paces Ferry Rd SE, Atlanta, GA 30339
Smyrna Parent Reader Promotion:
Use Code Winterswim and pay $0 enrollment and get 50% off your first month of classes! Offer valid through Dec. 30, 2015.
The following two tabs change content below. A New Orleans girl turned Georgia peach and stay at home mom to 2 daughters. Before taking the leap into full time mothering, I worked at at an Atlanta-based advertising agency. I have lived in Smyrna for almost 10 years and am still not sure how I managed to find a job more chaotic and unpredictable than advertising.