Whether you'd like to add some homemade Halloween decorations to your house or fill a morning at home, this is a great craft to do with toddlers or preschoolers using items you probably already have around the house.
Materials:
Glue stick
Scissors
Two plates (dessert plates work great)
Uncooked macaroni
Masking tape
Paint
Paint brush
Construction paper
Ribbon or twine
Directions:
Place a small handful of macaroni on a plate. Generously apply glue stick to the entire outer edge of the plate. Apply glue to the edge of the other plate and firmly press the edges together. Further secure the plates together by enclosing the entire noise maker with masking tape.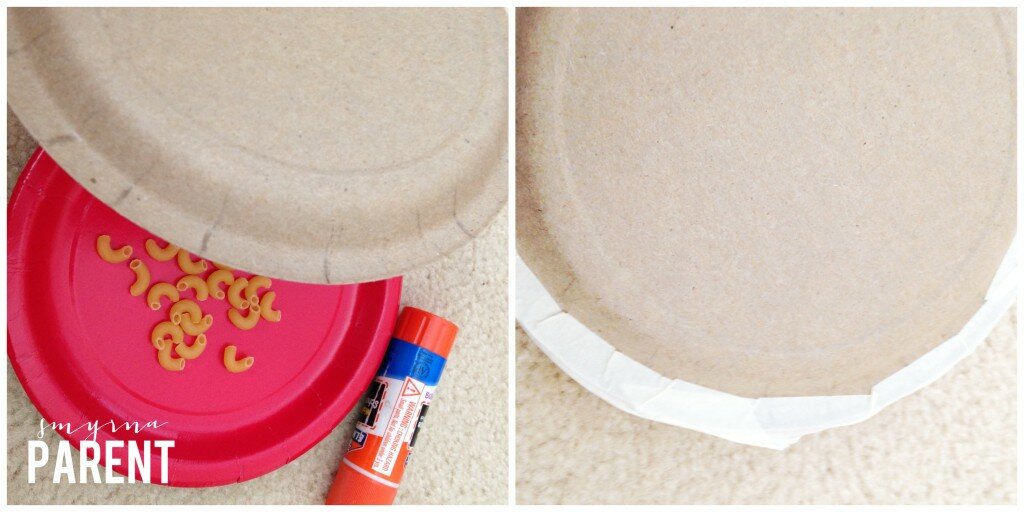 Paint the noise maker your favorite color and set aside to dry. (We chose to paint both the back and front. It's up to you.)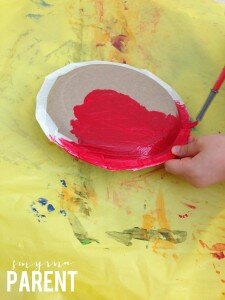 Once it is fully dry, decorate to resemble a spider. Things around the house are perfect for this part of the project. Old googley eyes, bottle tops, and cereal make great eyes. You can easily use construction paper or markers to make a mouth.
Now our spider needs legs! Cut 8 strips of paper (about 1 inch wide). Accordion fold each strip to make a spider leg. We used construction paper but any paper will do.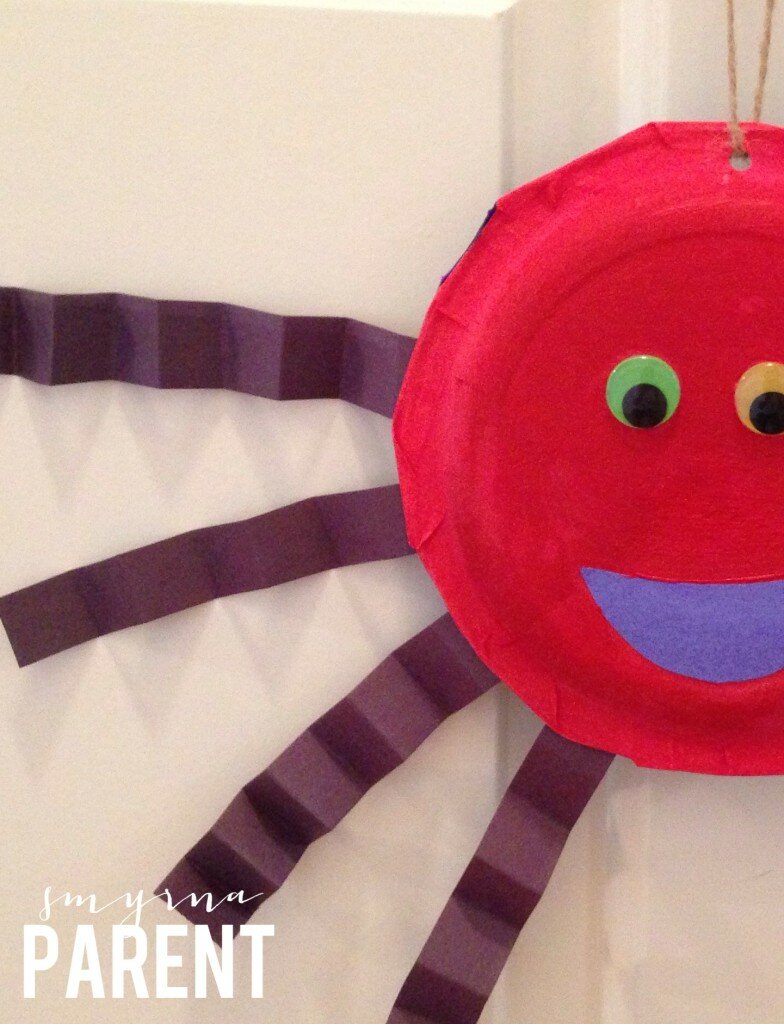 Generously apply glue stick to the edges on the back side of the noise maker. Firmly press the spider legs in place and let dry.
String some ribbon or twine trough a hole you punch in the top and start shaking! When your little spider needs a break, a door knob makes a great resting spot.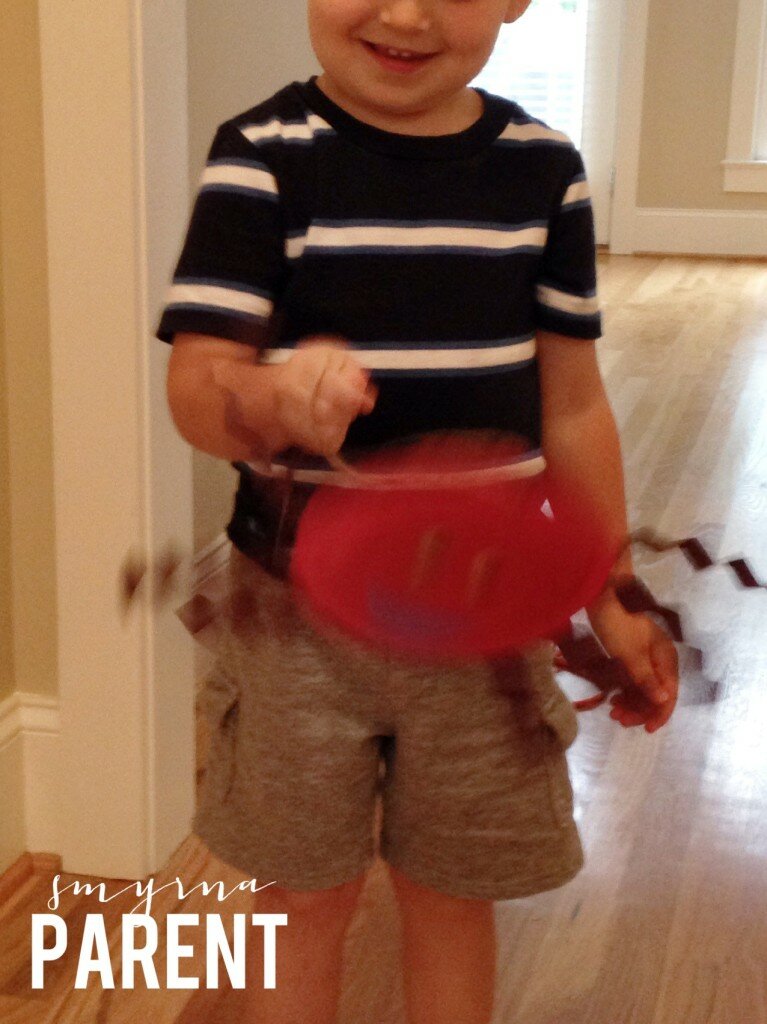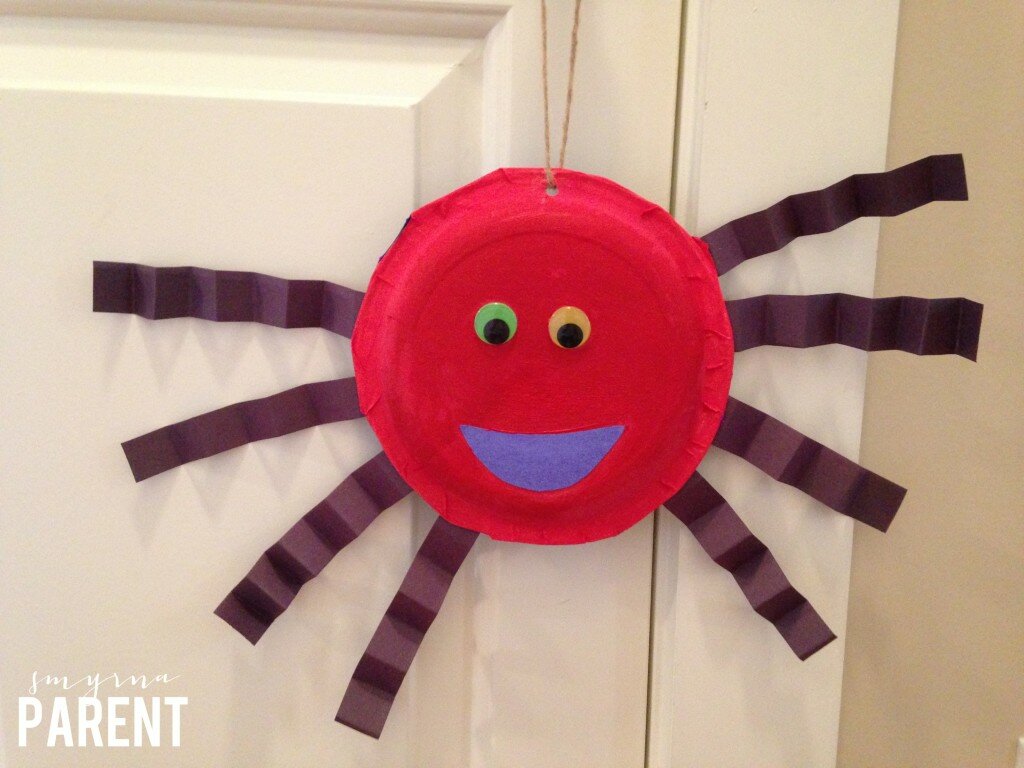 The following two tabs change content below. A New Orleans girl turned Georgia peach and stay at home mom to 2 daughters. Before taking the leap into full time mothering, I worked at at an Atlanta-based advertising agency. I have lived in Smyrna for almost 10 years and am still not sure how I managed to find a job more chaotic and unpredictable than advertising.