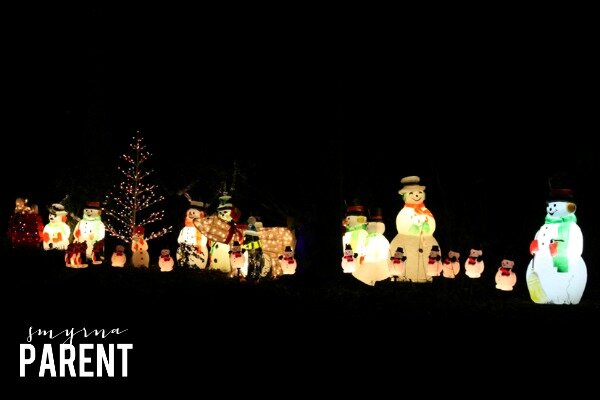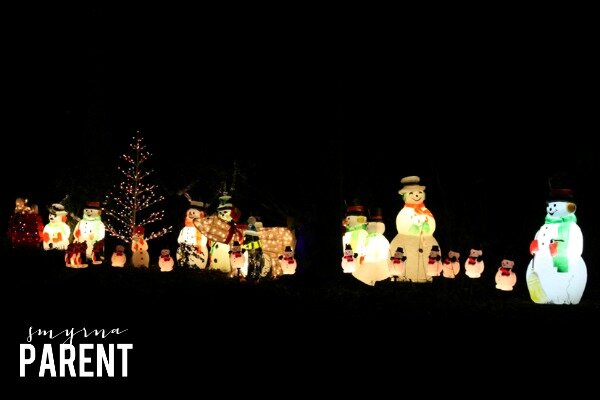 Occasionally we ask the Smyrna Parent readers for their recommendations on the "Best of…." and let the community share their favorites that way. This week, we asked about your favorite houses, streets or neighborhoods to see lights! Though the holidays can get a little crazy, there's something wonderful about the simple pleasure of driving around your community, kids in jammies, and music playing for just a few minutes before bed.
Now, if you're up for a drive, the Atlanta Business Journal compiled this list of top neighborhoods in the city, but if you want something nearby, this is what your neighbors recommend!
Smyrna
Village Green Circle (not really a neighborhood, but well worth a visit!)
Ridge Road (between Atlanta Road and South Cobb Drive)
There is house off of Brownmoor (off Church Road) that my kids like to visit
(Quick note: These are all close to one another and can be seen on one trip.)
Marietta
On Hurt Road, between Harris and Concord, there are two great, wildly decorated houses!
1748 Sterling Drive Marietta – not many traditional lights, but tons of blowmolds – new and vintage. (The photo in this post is a detail from this house.)
Maple Avenue Historic District – Gorgeous!
There are several in Marietta that have corresponding music! 1720 Whitlock Road. (Tune in to 98.3), 121 Mayes Farm Road (88.3), and 3234 Custer Lake Drive (87.9)
Austel
There's an awesome one on Brookwood behind Target in Austell. Santa is usually outside too.
Kennesaw
1010 Token Way, Kennesaw.
The entire Calumet West neighborhood: Apparently, this is one of many homes in this area that decorate to benefit Children's Healthcare of Atlanta. Here's an excerpt from the Business Chronicle Article posted above!
Residents in the Calumet West neighborhood, around 1045 Peace Dr NW, decorate their homes to raise money for Children's Healthcare of Atlanta. While you're in the area, be sure to stop at Meckley Family Xmas at 4291 Edgewater Drive, which has more than 30,000 lights timed to music.
And finally, there is this article which also includes lights in Acworth, Dallas, Douglasville, Woodstock and more!
Where are your favorites?
The following two tabs change content below. A New Orleans girl turned Georgia peach and stay at home mom to 2 daughters. Before taking the leap into full time mothering, I worked at at an Atlanta-based advertising agency. I have lived in Smyrna for almost 10 years and am still not sure how I managed to find a job more chaotic and unpredictable than advertising.