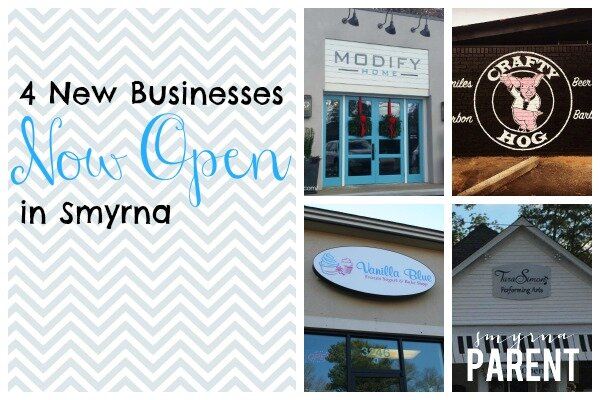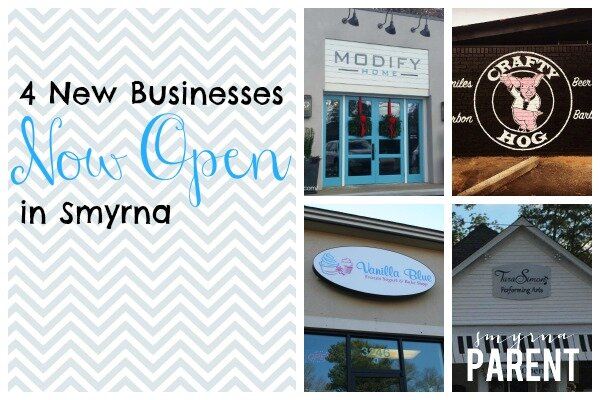 Have you guys noticed all of the "Now Open" signs around Smyrna? The growth (and variety!) is exciting and we hope to have more specific reviews on some of them soon. Home decor & design, beer & BBQ, cupcakes & yogurt, and a studio to help you land your big break…which are you most excited about??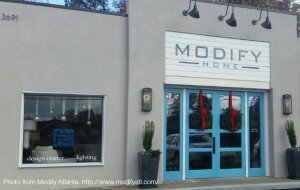 Modify Home. 3691 Atlanta Road Southeast, Smyrna
(678) 424-8595
Find them on Facebook
Opened November 2014.
You get a 3-for-1 with Modify Home: a home store with furnishing, lighting, art & accessories. A studio for interior design, furnishings and art. And even architectural and construction services for home or commercial properties. Modify Home can do it all, and just opened their showroom on Atlanta Road, next to Yoly'z Salon.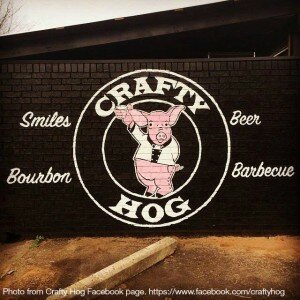 The Crafty Hog. 652 Concord Rd.
770-801-8815
Find them on Facebook
Opened at the start of the year.
This craft beer & BBQ joint has had a packed parking lot since they opened! From their website:
The Crafty Hog seeks to showcase craft beer & spirits while serving up the best low & slow cooked meats in town. Located in the historic Howard's Delicatessen building, The Crafty Hog will carry on the tradition of good food served by, for & to friends. Come hang out with our family while throwing horseshoes or playing a round of bocce & enjoying a brew!
Check out their menu here.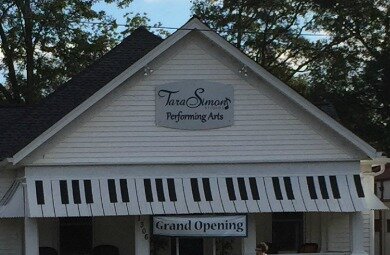 Tara Simon Studios. 1306 Concord Rd SE
404-437-7919
Find them on Facebook
Opened Fall 2014.
From their website:
Breaking into the entertainment industry can be incredibly exciting but getting there requires more than just natural talent. You need discipline, determination and most importantly, the proper training. Tara Simon Studios is a performing arts center transforming talented performers into well-equipped, working professionals. We offer specialized lessons in piano lessons, singing lessons, acting, songwriting, studio recording, audition preparation, guitar and much more. Our coaches are working, industry professionals that train students to set goals based on current industry trends and see them to fruition. As you take bold steps toward your future, we'll guide and support you. And as you begin to transform your unique talents into a rewarding career, TSS will be there for you every step of the way.

Several of our students have landed principal and supporting roles in film, television and theatrical productions as well as tours with national recording artists. If you have the talent and ambition, TSS will provide you with the skills you need to reach your dreams.
Their services cover everything from voice, acting and instrument instruction to artist development (including helping those who are looking for an agent or preparing for reality TV auditions). They even have a professional recording studio. Their Facebook page is full of casting call info as well. For more info, check out their FAQs then call to book a private tour and meet their coaches!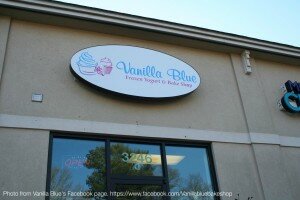 Vanilla Blue Frozen Yogurt and Bake Shop. 3246 Atlanta Road, Suite D.
678-594-3242
Find them on Facebook
Opened January 2015.
From their website:
Vanilla Blue Frozen Yogurt & Bake Shop carries more than most dessert spots. Since its opening, the shop has tempted palates with treats of varied tastes and temperatures, from frosting-topped cakes, cupcakes, and other baked goods, to cherry-topped frozen yogurt. Smoothies manage to appeal to both the sweet tooth and the calorie counter at the same time, while those who don't fancy sugar can opt instead for a potent cup of coffee, or a healthy but totally boring cup of water.
The following two tabs change content below. A New Orleans girl turned Georgia peach and stay at home mom to 2 daughters. Before taking the leap into full time mothering, I worked at at an Atlanta-based advertising agency. I have lived in Smyrna for almost 10 years and am still not sure how I managed to find a job more chaotic and unpredictable than advertising.