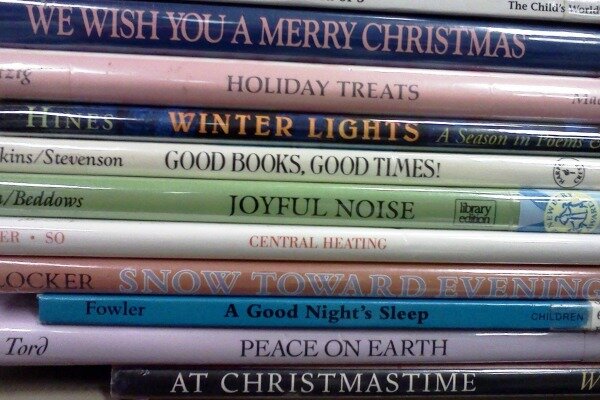 December is about gift giving, and I think the best gift you can give to your children is reading with them. No child is ever too young or too old and there's no "right" book to read together, so choose books you enjoy! Want some inspiration? Here are some books that show that caring about others is one of the best gifts you can give.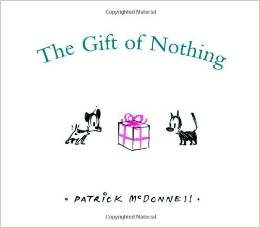 This first book is called The Gift of Nothing, and it's by Patrick McDonnell. You might recognize him as the author of the comic strip, Mutts. In this book, Mooch the cat wants to give his best friend, Earl the dog, a present, but Earl already has everything, so Mooch decides to give him the gift of nothing. Nothing might not sound like much, but it's all these friends need when they're together.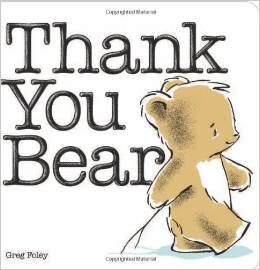 My next book is called Thank You Bear, and it's by Greg Foley. Bear finds a box that he knows will be the perfect gift for his friend Mouse, but on the way to find his friend, the other animals tell him that his gift isn't so wonderful after all. Do you think Mouse will like the box? Could it really be the perfect present after all?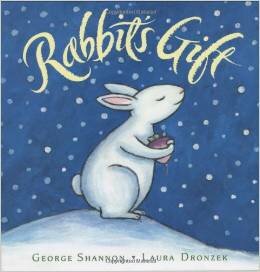 This next book is called Rabbit's Gift, and it was written by George Shannon. Rabbit finds two turnips in the snow, but he's worried that his friend Donkey might be hungry, so Rabbit leaves the extra turnip outside Donkey's house. Rabbit's generosity soon spreads to the rest of the woodland creatures and leads to a happy surprise.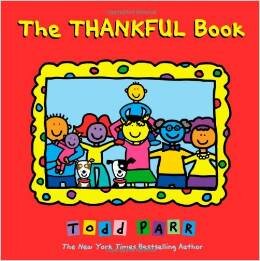 My next book is called The Thankful Book, and it's by Todd Parr. Sure, it's December, and Thanksgiving was LAST month, but this is a book you can enjoy all year long! The colorful pictures show all kinds of things for which to be thankful, from music to shadows to libraries! I should warn you though: some of these pictures are VERY silly.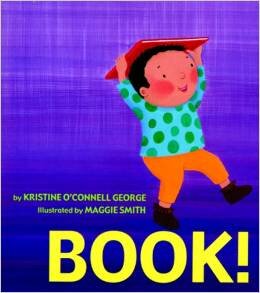 My last book is called Book!, and it was written by Kristine O'Connell George. A young child receives a book as a present, and it just might be the most exciting present ever! It turns out you can do all sorts of fun things with a book, but my favorite parts are when the book gets shared with both the baby and a favorite grown-up. After all, I wasn't kidding about how reading together is an incredible, and incredibly important, gift!
And finally, a special wish from the Cobb County Public Library to you: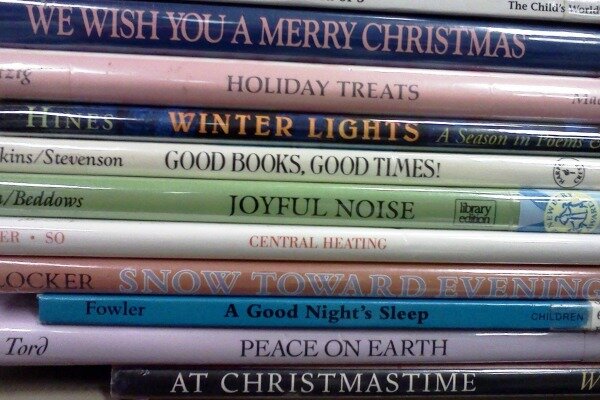 Big thanks to Beth Silzle, a library associate with the Youth Services Department at the Gritters Library, for compiling this list. For these and other great books, visit your local Cobb County Public Library!
The following two tabs change content below. A New Orleans girl turned Georgia peach and stay at home mom to 2 daughters. Before taking the leap into full time mothering, I worked at at an Atlanta-based advertising agency. I have lived in Smyrna for almost 10 years and am still not sure how I managed to find a job more chaotic and unpredictable than advertising.