I've been "dyeing" (sorry) to try some of the natural egg dyes I've seen on Pinterest and that inspired an egg dye test. We tackled some natural dyes and then compared them to your standard Paas egg dye kit with vinegar and without.
Au Natural
I used this article for reference and bought my dyeing supplies. We used beets for red, coffee for brown, turmeric for yellow, spinach for green, and red cabbage for blue per the article. I also made two impromptu additions: red onion, and blackberries because I have many childhood memories of fresh blackberries dyeing everything so I wanted to see what it would do to eggs. You'll also need vinegar and salt.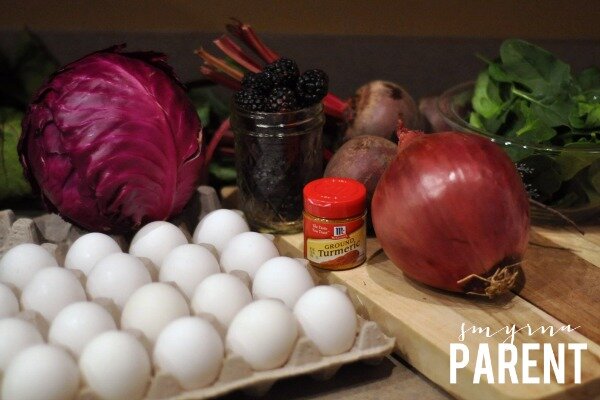 Everything, except for the coffee, involves boiling, simmering, and straining. It also takes a good bit longer than your traditional dyes to transfer the color to the egg, so natural dyes may not be your best choice for dyeing eggs with a very young child who cannot help with the prep and needs quicker gratification. For an older child, the preparation IS the experience and is excellent measuring and cooking practice. It's also a blast to see what color you'll get from the different foods. (Spoiler alert: the gorgeous blue from the red cabbage was my favorite!)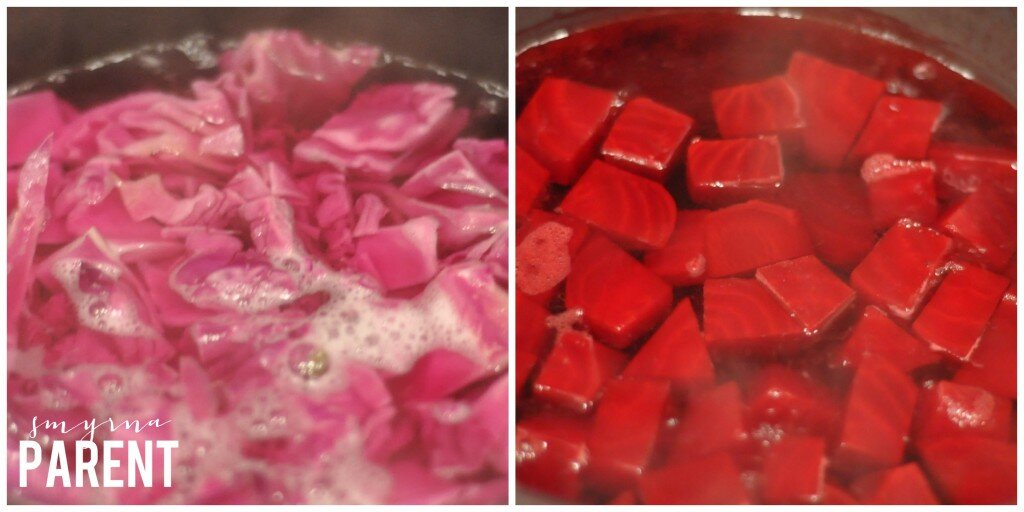 We soaked one set for 30 minutes and another set overnight in the fridge.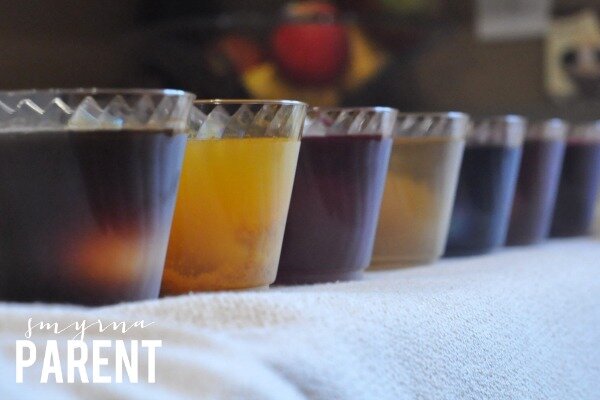 The 30 minute soak gave some very nice subtle colors.
The overnight versions were bolder, but some had a greater difference than the others. For example, turmeric's color really maxed out at 30 minutes and didn't need the overnight soak. Also, my eggs ended up a good bit more splotchy than the images in the original article. Classic pinterest fail? Or perhaps I didn't use a fine enough strainer?
As for my 2 experiments, the red onion skin produced a reddish brown that was really indistinguishable from the coffee so I didn't include it. The blackberries produced a frothy liquid, even after strained, and the color didn't really transfer. Smyrna Parent: conducting failed experiments so you don't have to!
The Bold & The Beautiful
Phase 2 was much simpler. We bought 2 Paas egg dye kits and used vinegar to enhance the colors for one set, and just used water for another set. Both were soaked for 30 minutes.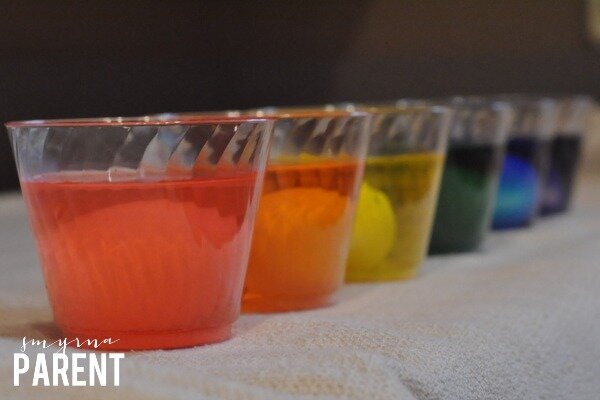 It was very obvious that the vinegar makes a huge difference if you want those bright, bold colors. Water only eggs are in the front, vinegar in the back.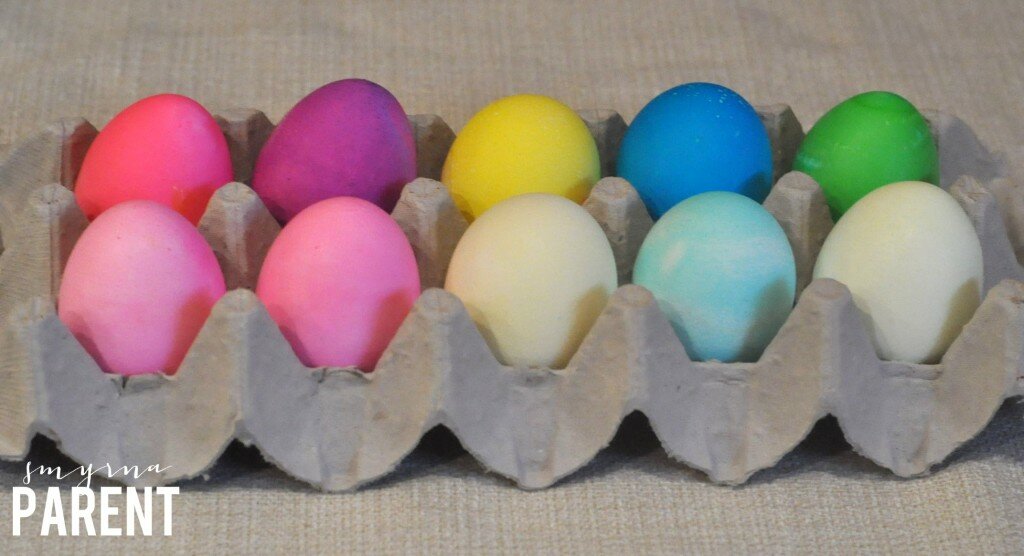 Now, who wants to come over to help us eat eggs?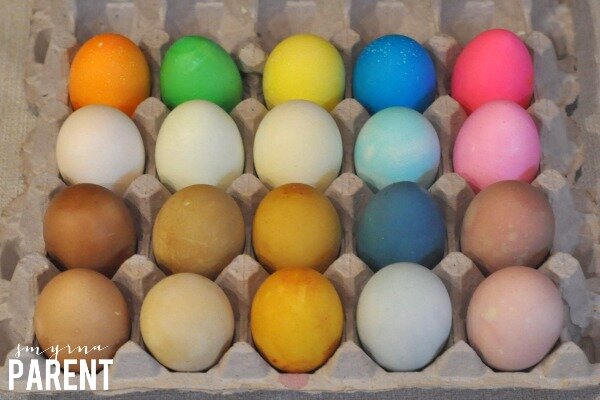 The following two tabs change content below. A New Orleans girl turned Georgia peach and stay at home mom to 2 daughters. Before taking the leap into full time mothering, I worked at at an Atlanta-based advertising agency. I have lived in Smyrna for almost 10 years and am still not sure how I managed to find a job more chaotic and unpredictable than advertising.