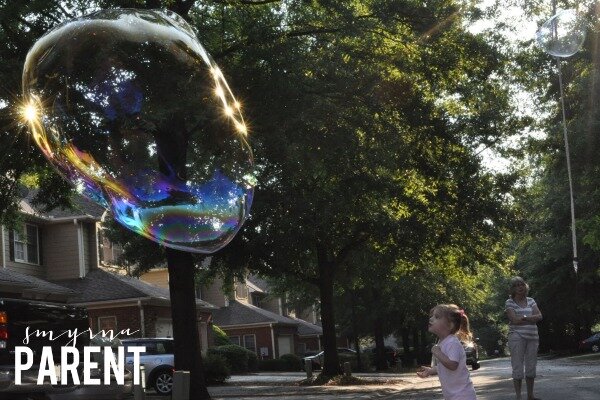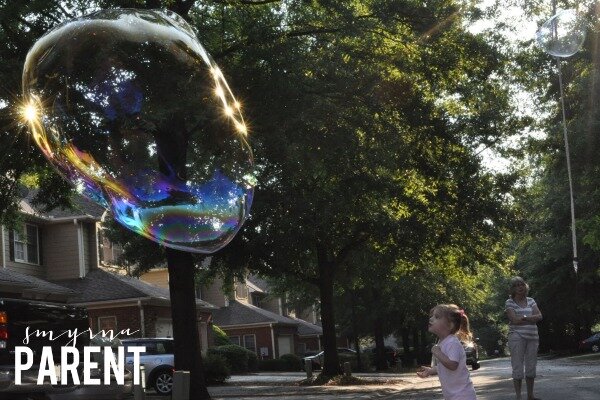 I love those blog posts that describe fun crafts and activities that can be done with items you already have in your home. But, well, this particular blog post is absolutely, exactly nothing like that. You will have to work to get these amazing bubbles. And if you order the supplies online, your Amazon "recommended" list may never be the same again. But it is so, so worth it.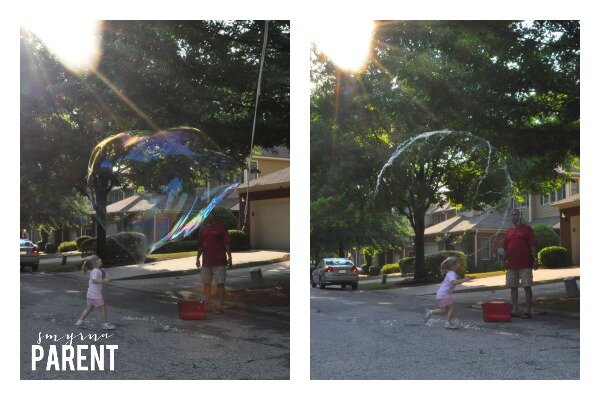 When "Cool Uncle Jay" described what he'd be doing, I knew I had to share it on the blog, even though it's not your usual quick and easy activity. But for parents who like to mix, make a mess, and build contraptions that look like the one below, then this is something that both parent and child can enjoy.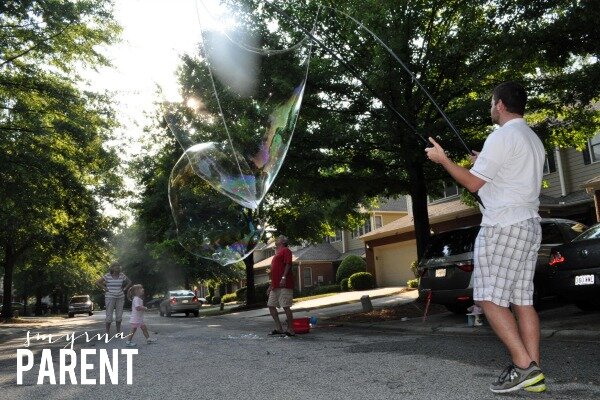 It's a little involved, so I'm linking to the video we used since he describes it far better than I ever could. For the full list of items needed and how to make your own giant bubbles, click here. And if you see us at Taylor Brawner, please come say hi and join in on the fun!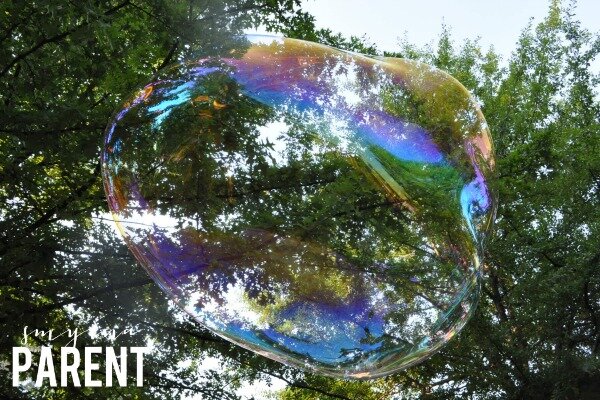 The following two tabs change content below. A New Orleans girl turned Georgia peach and stay at home mom to 2 daughters. Before taking the leap into full time mothering, I worked at at an Atlanta-based advertising agency. I have lived in Smyrna for almost 10 years and am still not sure how I managed to find a job more chaotic and unpredictable than advertising.