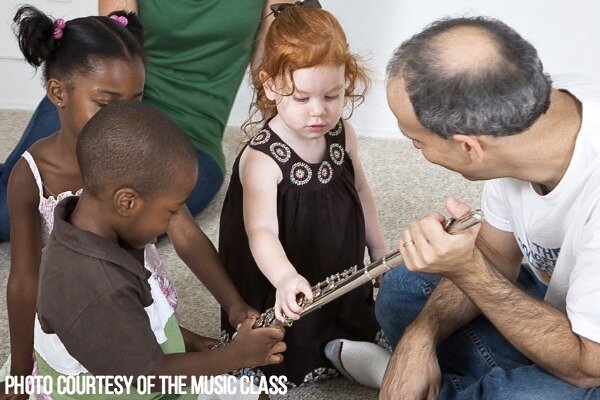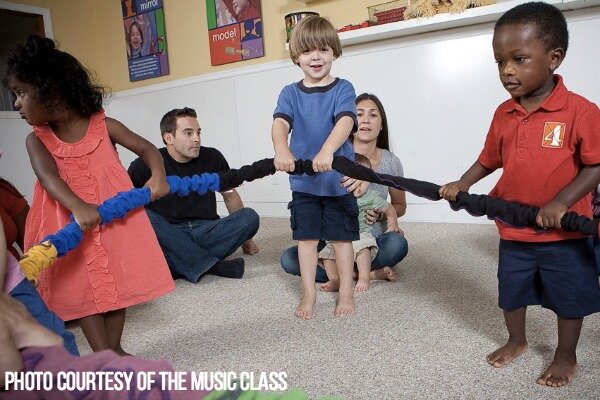 You've probably seen the bumper stickers around town. Or maybe you've heard your friend talking about it. But if you've ever wanted to know more about The Music Class, I hope that this post answers your questions.
Honestly, I had a difficult time writing this post for our sponsors at The Music Class. Not for lack of something to say, but rather because I have too much to say. After participating for over 2 years with my oldest, and with my youngest attending literally since birth, it was a struggle from a "where do I even start" perspective. So, I'll start with the facts.
The Music Class is definitely more than just music. As their website explains, they are an early childhood music and motion class and are conveniently located very close to downtown Smyrna. The classes are "Mommy and Me" style and they are always high energy and fun. It is singing, instrument playing, twirling, marching, kicking, clapping, banging, twisting and more. And if that sounds like quite a workout, my FitBit confirms that it is!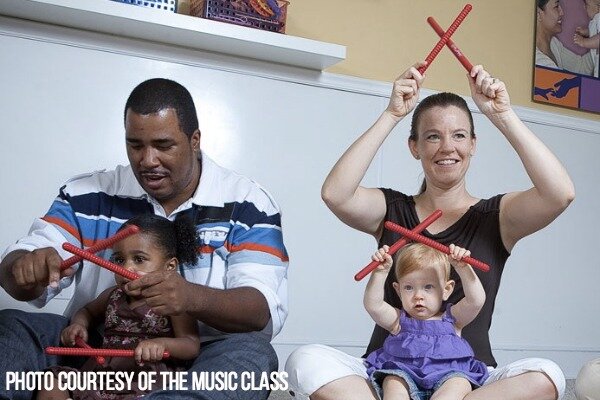 Each session is 10 classes long, though it's usually spread over 11-12 weeks to accommodate the public school holiday calendar. You receive a CD and music book at the start of each session which contain an incredibly diverse range of music, from classic childhood favorites, to familiar folk tunes re-imagined with new lyrics, to world music from Brazil, the Caribbean, India, Africa and much more. And then, there are always several completely original songs.
The classes are open to babies as young as a few months of age to 4 year olds. While that's an incredible range of skill levels, the younger ones do learn from the older children and the older children get to show (off) their mastery to the little ones. After 4 years old, children "graduate" to the Music Cats classes where they build upon the pitch and rhythm skills introduced in the earlier classes, learn about orchestral instruments, gain experience on the keyboard, and develop critical listening skills. From there, 5-7 year olds can advance to Sound Habits, a keyboarding class.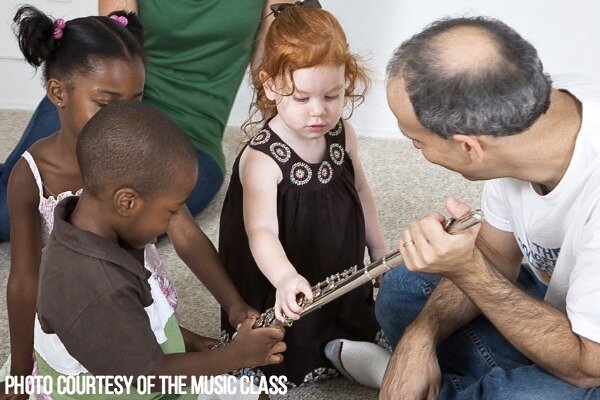 That's the informative part. The personal part is the rest of the story. The Music Class has had an uncanny way of weaving itself into the highs and lows of raising small children. There are many positive memories: road trip sing alongs, new friendships made from the class, uncovering our then-2-year-old's knack for identifying orchestral instruments by sound alone – a fun party trick to show off. But the music was there for the less fun memories too: at 20 months, my daughter was hospitalized at Children's. A scary time for all of us. She was hooked up to various machines and in the big hospital crib, so there was little chance to comfort her with hugs and rocking. She figured out what she needed though: She started demanding song after song from The Music Class using one-word descriptions. And boy did she let us know if we guessed the wrong song. We sang for days. DAYS. (I'm sure that there are some Children's Hospital doctors and nurses who still know songs from The Music Class.) I'm so grateful that we were able to provide her comfort through music during that scary time. It's those moments that keep us going back!
If you're interested, you can always try a free class by calling 770-645-5578. There are a few weeks left in their summer session for you to try it out before joining a full session in the Fall. And speaking of, fall registration is underway. Click here to check availability for the Smyrna location.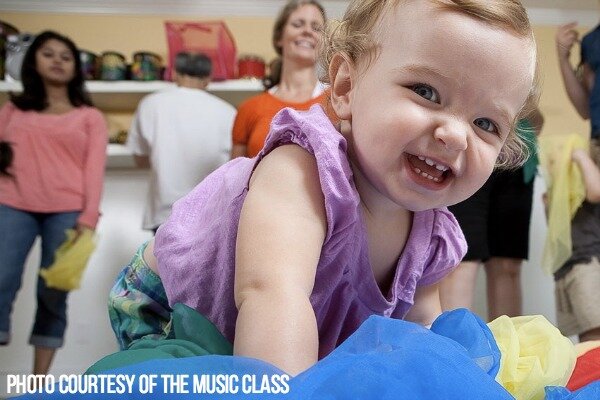 The following two tabs change content below. A New Orleans girl turned Georgia peach and stay at home mom to 2 daughters. Before taking the leap into full time mothering, I worked at at an Atlanta-based advertising agency. I have lived in Smyrna for almost 10 years and am still not sure how I managed to find a job more chaotic and unpredictable than advertising.