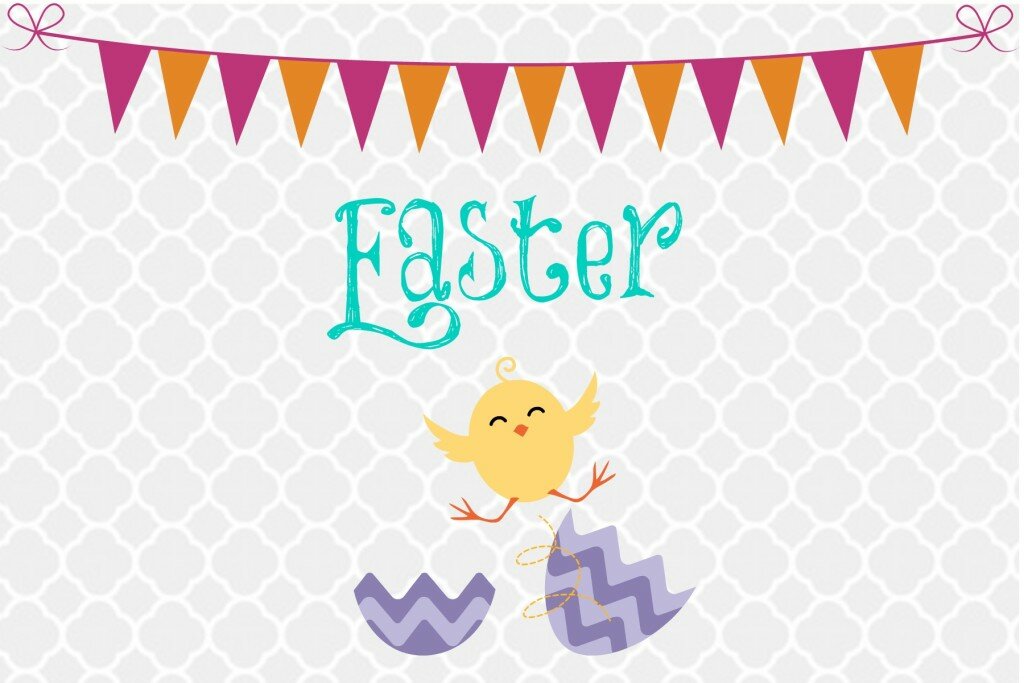 My sincerest apologies for that title.

If you know of other egg hunts that are open to the public, please comment here with details!
Easter Egg Hunts
SATURDAY, MARCH 21
Delmar Gardens Easter Egg Hunt. 1pm – 3pm, Delmar Gardens, Smyrna. This event is open to the public.
FRIDAY, MARCH 27
Acworth Easter Egg Hunt and Movie. 6:30pm – 9pm. Acworth Sports Complex, Acworth. The Easter Bunny is hopping on over to the Acworth Sports Complex, located at 4000 South Main St. Acworth, Georgia. The Easter Egg Hunt will include over 50,000 eggs filled with toys, candy and prizes. Activities start at 6:30pm, and make sure you are there before 7:15pm to see the Easter Bunny make a special entrance! The hunt will be for all children ages 10 and under. Start times and locations vary by age. After the hunt, you can stay to watch Big Hero 6 on the inflatable screen. More details here.
Marietta Easter Egg Hunt at Laurel Park. 6:30pm – 7:30pm. Laurel Park, Marietta. The Easter Egg Scramble is sponsored by the Marietta Parks and Recreation Department and features plenty of great candy and fun prizes for all. The hunt is divided into groups based on age, and after the hunt you can visit with the Easter Bunny for great photo opportunities. More info here.
SATURDAY, MARCH 28
Cobb County Easter Egg Hunt. 6pm – 10pm. Jim Miller Park, Marietta. New for 2015, this year's egg hunt takes place on Saturday evening, March 28, 2015. The glow-in-the-dark egg hunt will be held under the stars, so be sure to bring your flashlights! There will also be children's art activities, live entertainment, inflatables, hula-hoop contest, egg toss, storytelling, glow-in-the-dark best-dressed contest, food vendors and more. Start times vary by age, so check the schedule here.
Flashlight Easter Egg Hunt & Movie by Moonlight. 7pm-9:30pm. Tolleson Park, Smyrna. Join us for a new twist to a beloved holiday tradition. Children up to age 10 years are encouraged to bring a flashlight and Easter basket to the hunt. Children will be divided into age groups. Youngest age group (children 5 years and younger) begins their hunt at 7:30 p.m. Children age 6 to 10 years begin their hunt at approximately 8:00 p.m. Immediately following the hunt everyone is invited to stay and watch the outdoor movie (TBD). Advance registration is $5/family or $10/family at the gate. Rain date is Saturday, April 4.
SATURDAY, APRIL 4
Mt. Bethel United Methodist Church Egg Hunt. 9am – 10:30am. Mt. Bethel UMC, Marietta. You'll want to bring an Easter basket, camera, and friends to the egg hunt that will include an Easter Bunny, petting zoo, and crafts! Please donate one dozen empty plastic eggs and one bag of pre-wrapped candy (no chocolate) for each child participating. Drop the eggs and candy in the basket across from the book store by March 30. You can get more information here.
Northeast Cobb Community Egg Drop. 10am – 3pm. Sprayberry High School, Marietta. The 6th Annual Northeast Cobb Community Egg Drop, presented by Piedmont Church and Superior Plumbing, will be April 4 and have more than 90,000 eggs and pieces of candy spread out and dropped from a helicopter at the football fields at Sprayberry High School, 2525 Sandy Plains Road in Marietta. Of course there will also be face painting, pictures with the Easter Bunny and a Kid Zone full of inflatables. Admission is free and there is free parking at the high school. More information can be found here.
Smith Gilbert Gardens 1st Annual Easter Egg Hunt. 10am – 2pm. 2382 Pine Mountain Road, Kennesaw. Enjoy this inaugural egg hunt held and then take a walk through the 16 acres of gardens. $10 special event pricing. Please preregister online.
Eastside Baptist Church Egg Drop. (REGISTRATION REQUIRED). 10:30am – 1pm. 2450 Lower Roswell Rd., Marietta. Come watch a helicopter drop eggs stuffed with prizes! In total, there will be 35,000 eggs available for hunting. There will also be food trucks, games, inflatables, face painting and more. Arrive at 10:30 to get bracelets by age group and find when/where your child will be hunting.
Easter in the Park with Smyrna First United Methodist. 11am – 1pm, Cobb Park, Smyrna. Over 10,000 eggs will be divided by age group. Please arrive on time because the eggs disappear quickly! Free hot dog lunch, real egg toss and more fun to follow, plus children can enjoy the playground at Cobb Park. Rain location is the fellowship hall of Smyrna First United Methodist.
Hurt Road Baptist Community Egg Hunt. 1:30, 17 Hurt Road, Smyrna. Babies through 5th Grade.
Pictures & Other Bunny Visits:
Bunny Breakfast. Saturday, March 28. 8am and 10am seating. Ben Robertson Community Center, 2753 Watts Drive, Kennesaw. Enjoy a hot, delicious breakfast and personal visits with the Easter Bunny as he makes his way from table to table to say hello to all the boys and girls. The "all-you-care-to-eat" breakfast will consist of pancakes, sausage, bacon, juice, coffee and a few other scrumtrulescent surprises. Don't forget your camera! Advance tickets are only $6 per person, and can be purchased online at www.kennesaw-ga.gov or at the Ben Robertson Community Center. Tickets can also be purchased at the door for $8 per person (based on availability, space is limited). Children two (2) years of age and under do not need a ticket; however they must sit on an adult's lap.
Town Center at Cobb. Hours are listed below. If you're interested in Caring Bunny (an opportunity for those with special needs to meet the bunny in a calmer environment), you can find the information here.
3/9-12: 11am-8pm
3/13-14: 10am-8pm
3/15: 12-6pm
3/16-19: 10am-8pm
3/20-21: 10am-8:30pm
3/22: 12-6pm
3/23-26: 10am-8pm
3/27-28: 10am-9pm
3/29: 12-6pm
3/30-4/2: 10am-8:30pm
4/3-4: 10am-9pm
Cumberland Mall is not doing bunny photos this year.
The following two tabs change content below. A New Orleans girl turned Georgia peach and stay at home mom to 2 daughters. Before taking the leap into full time mothering, I worked at at an Atlanta-based advertising agency. I have lived in Smyrna for almost 10 years and am still not sure how I managed to find a job more chaotic and unpredictable than advertising.