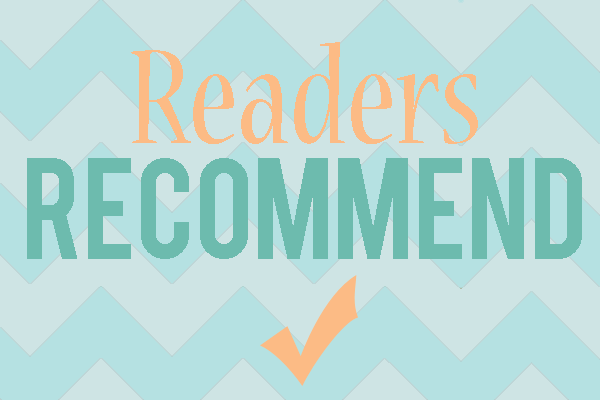 We're gathering a ton of great recommendations from local parents on the Smyrna Parent Facebook page. Unfortunately, those posts get pushed down pretty quickly. To keep all of this valuable information from disappearing, we're going to start the "Readers Recommend" series which will live under it's own header on the blog for easy reference and searchability.
If you have anything to add, please comment!
Readers Recommend: Pediatricians
Wellstar Pediatric and Adolescent Center – Smyrna (South Cobb Dr.)
4581 South Cobb Drive, Suite 100
Phone: (770) 801-5000
There was a lot of love for Dr. Avril Beckford:
"She's great!"
"Ditto on Dr. Beckford."
"Ditto on Dr. Beckford with Wellstar"
"Dr. Beckford off South Cobb Drive."
"I adore Dr. Beckford and also Dr. Boekhaus at Wellstar Pediatrics."
"Beckford! We've seen other docs there too, and like them all, but Beckford is awesome. They've always fit us in when sick same day and their after hours nurse answering service is a lifesaver!"
"Dr. Avril Beckford with Wellstar Pediatrics and Adolescent Center. She is THE BEST! Honestly, every doctor that we have seen in that group has been great!"
And some general support:
"I have nothing but positive things to say about Wellstar Pediatrics on South Cobb."
"We have had a GREAT experience with all Dr.s and staff at Wellstar Pediatric and Adolescent center on S Cobb!"
Wellstar Medical Group – Smyrna (Concord Rd.)
562 Concord Rd SE
(770) 384-9900
"We love Dr.Miller Well Star on Concord Rd."
"Dr. Miller is great!"
"Go see Dr. Miller at Smyrna Wellstar!"
East Cobb Pediatrics & Adolescent Medicine – Marietta & Kennesaw
Marietta:
1121 Johnson Ferry Road, Suite 220
(770) 977-0094
Kennesaw:
6110 Pine Mountain Road, Suite 202
(770) 795-4553
"They are phenomenal. They have a newborn specialist and an IBCLC on staff, and in the nine years we've been going there, staff and doc turnover is practically nonexistent – which I think says a lot about the quality of the practice. Highly recommend."
Kennesaw Pediatrics – Kennesaw
3745 Cherokee Street, Suite 401
770-429-1005
"I loved Wellstar on S. Cobb but we wanted to do an alternative vaccine schedule and they could no longer accept my daughter as a patient. Now we go to Kennesaw Pediatrics and couldn't love it more!"
"We go to Kennesaw Pediatrics too and love them. Well worth the drive. And some of the Drs. there are great for families who are interested in more natural alternatives, delayed (or denied) vaccines, etc."
North Atlanta Pediatric Associates – Atlanta
The Pavilion at Lake Hearn, Suite 100
1100 Lake Hearn Drive
404.256.3178
"Dr. Pip. He is also an emergency room doctor at Scottish Rite"
"They are the best. I have have doctors call me at night and on weekends to check and make sure everything was OK. LOVE them."

Northside Pediatrics & Adolescent Medicine – Atlanta
1140 Hammond Dr. E5250
(404) 256-2688
"Dr. Hopkins is absolutely fantastic. All of the other doctors are great as well."
Sandy Springs Pediatrics & Adolescent Medicine – Atlanta
993-F Johnson Ferry Road
404-252-4611
"We LOVE, LOVE Dr. Balcarek at Sandy Springs Pediatrics! The whole staff is amazing! Dr. B (as we call her) is so genuinely concerned about ea and every child she sees! Can't say enough good things!"
"We see Dr. Jackson and love her. Also have seen Dr. Wise there when Dr J is out and she's great too! Not in Smyrna but so worth a 20 minute trip."
Please Note:  Mentions in our Readers Recommend series are not endorsements from smyrnaparent.com or our contributors, but come from comments from real readers via our Facebook page (as surveyed in November 2013).
The following two tabs change content below.
Alicia
A New Orleans girl turned Georgia peach and stay at home mom to 2 daughters. Before taking the leap into full time mothering, I worked at at an Atlanta-based advertising agency. I have lived in Smyrna for almost 10 years and am still not sure how I managed to find a job more chaotic and unpredictable than advertising.